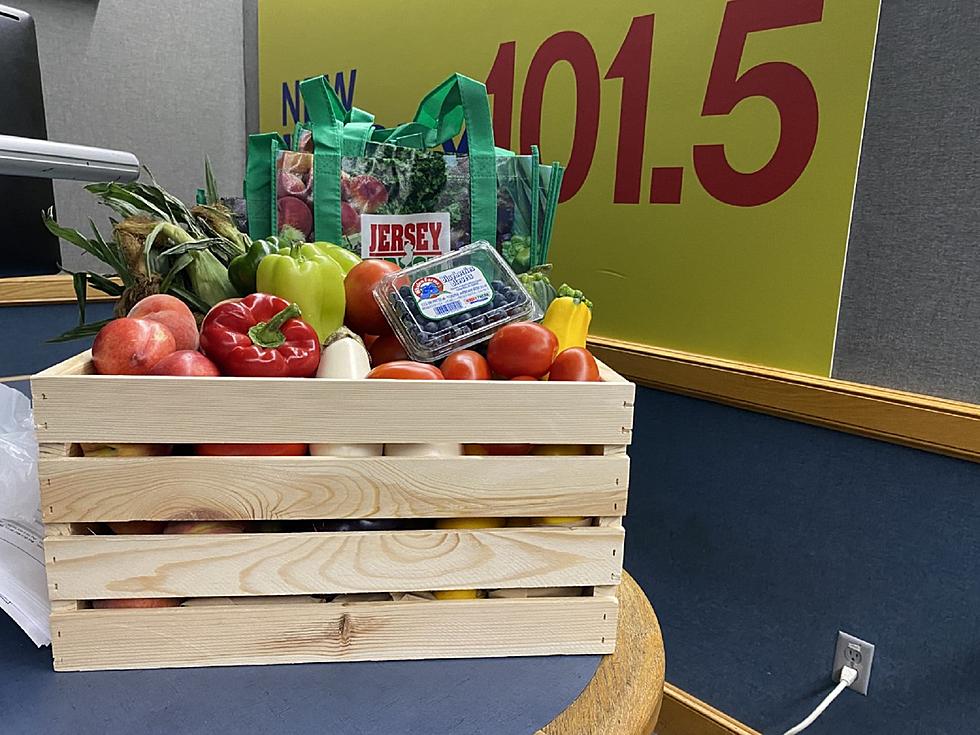 Jersey Fresh fruits and veggies are bursting onto the summer scene
Dennis Malloy photo
🍅 New Jersey's main crops are now popping onto the scene
🍑 Shopping and buying Jersey Fresh supports local farmers
🍅 Ask supermarkets for Jersey Fresh fruits and veggies
---
fruitIt's not summer unless you have Jersey Fresh fruits and vegetables in the fridge and on the dinner table.
When you shop Jersey Fresh, you're supporting local farmers so they can continue to provide all the products that locals and residents have come to love and enjoy year after year, said New Jersey State Secretary of Agriculture, Doug Fisher.
Why is it important to shop Jersey Fresh?
"If we don't buy what we produce in this state, it has a devastating effect. This is the time when you can show your support about how much we value the farmers and the farms in our state," Fisher said.
By buying local and Jersey Fresh, you're guaranteed that the farmer around the corner, around the block and across the state are getting the vital support they need to continue to provide residents with these wonderful local products, he added.
What Jersey fresh fruits are veggies are on the scene now?
All of the state's major crops are coming onto the scene now. Fisher said blueberries are just starting. "They're big and plump, and beautiful," he said.
Strawberries can still be picked in the northern part of the state. But the strawberry season is tailing off in the southern part of New Jersey, Fisher said.
Peaches are also coming on the scene now. As we move into July, he said there will be wonderful, bountiful corn and tomatoes.
"So, everything you think about now will be coming around July 4th that people have been looking forward to and anticipating," Fisher said.
Zucchini, cucumbers, lettuce, herbs, and beets are also bursting onto the scene now.
Can you request Jersey Fresh products at supermarkets?
Absolutely. Fisher encourages residents to ask local supermarkets for Jersey Fresh products. They are already available at Jersey farmstands and at local farmers' markets around the state.
Fisher said supermarkets are there to provide what their customers are asking for and when customers ask for it, they'll provide products.
Supermarkets are in the business of meeting demand. So, when customers ask a supermarket for certain Jersey Fresh products, they'll most likely get them.
"Many work with local farmers and also through their warehouses. So, ask for it and it will be there," Fisher said.
Where can you find a list of Jersey Fresh products?
FindJerseyFresh.com will provide consumers with a list of Jersey Fresh products, and what farm markets and farms have them. The farms and farmstands are broken down by county so they are easy to find.
The next time you bite into a juicy peach or a crunchy ear of corn dripping in butter, just remember, that's courtesy of a Jersey farmer.
Report a correction 👈 | 👉 Contact our newsroom
Dennis Malloy's easy, delicious Jersey tomato flatbread
This is the best time of year to make use of the abundance of jersey tomatoes while they last.
More From Cat Country 107.3