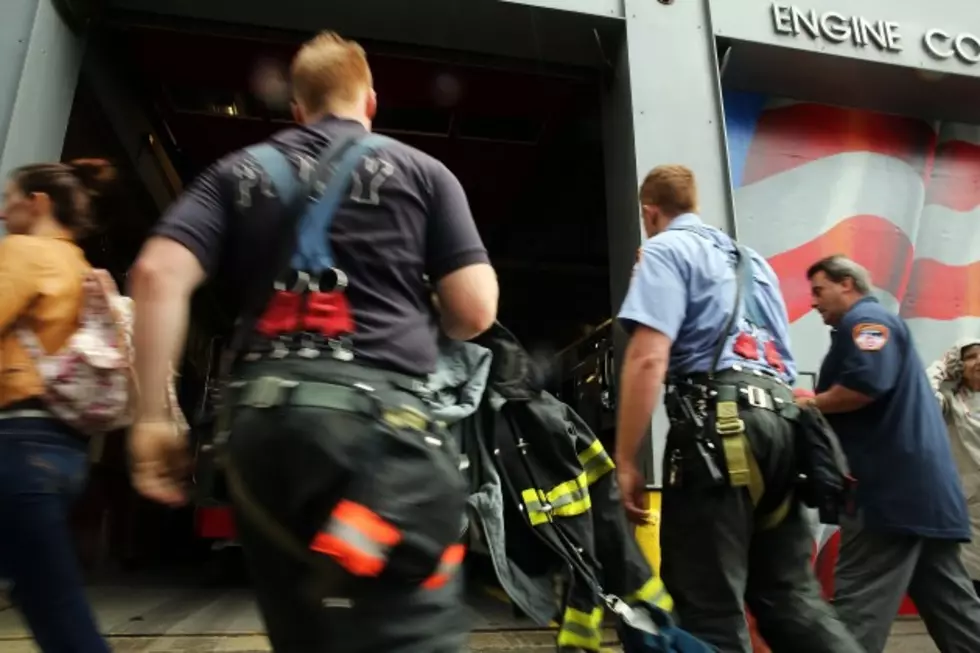 Local Firefighters Compete to Raise Money for the National Fallen Firefighters Foundation
(Spencer Platt, Getty Images)
Some local firefighters are getting in on the fun for a great cause!
The Steak-umm Firehouse 2nd Chance Challenge is a 24 hour fundraising challenge, where three local firefighters use their connections and cooking skills to raise money for the National Fallen Firefighters Foundation.
After 24 hours, the firefighter who raises the most money will win a $5,000 Grand Prize donated by Steak-ummm Company to be used for updates in their firehouse.  The 2nd place will win $3,000 and 2nd place wins $2,000.
Anyone can attend the events happening this weekend!  Come out and support your local firefighters!
Here's where you can find the competitions:
Beachfront Cookout, The Deauville Inn's Beach House, 201 Willard Road, Strathmere NJ.  Friday, 5/29 from 6-10pm and Saturday, 5/30 from 12-6pm
Beef & Beer, Local 22 Fireman's Hall, 5th and Willow Street, Philadelphia, PA. Friday, 5/29 from 7pm-12am
Car Wash, Ladder 16, 2601 Belgrade Street, Philadelphia.  Saturday, 5/30 starting at 11am
Chili Dog Chow Dog, Engine 13, 13th & Shrunk, Philadelphia.  Saturday, 5/30 from 10am-2pm
Xfinity LIVE! Friday, 5/29 from 6pm-2am and Saturday, 5/30 from 11am-6pm
More From Cat Country 107.3