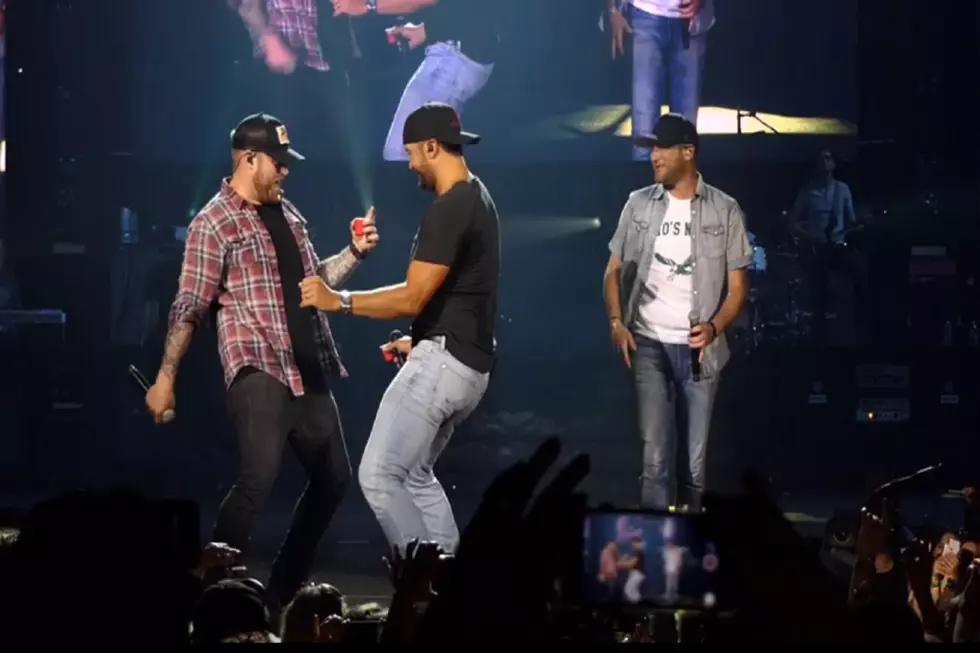 Luke Bryan Performs 'Dust On The Bottle' with Cole Swindell in Camden
Markit Aneight via Youtube
Luke Bryan's Sunset Repeat Tour kicked off this past Friday night at BB&T on the Camden Waterfront.
To say it was a party is an absolute understatement. The show felt like it was the official kickoff to summer concert season. Everybody was in a great mood, ready to unwind and relax for the weekend. There wasn't a care in the world that night and it was glorious.
Bryan certainly did not disappoint. He owned the stage as he performed all of his popular hits and didn't miss a beat. He had so much energy and put on an amazing concert experience for the entire audience.
Not only was Luke Bryan awesome, but he had two epic opening acts. Jon Langston was first to take the stage and the crowd welcomed him with open arms. Next up was Cole Swindell who lit up the stage. All you heard were screams as soon as the first guitar lick was played. Swindell made it no secret that he was there to get the party started and a party starter, he was.
One of the most epic moments of the night was when all three took the stage to sing 'Dust On The Bottle'. The Markit Aneight Youtube Channel published a video of the performance.
As you can see, they left it all on the stage. Nobody left disappointed.