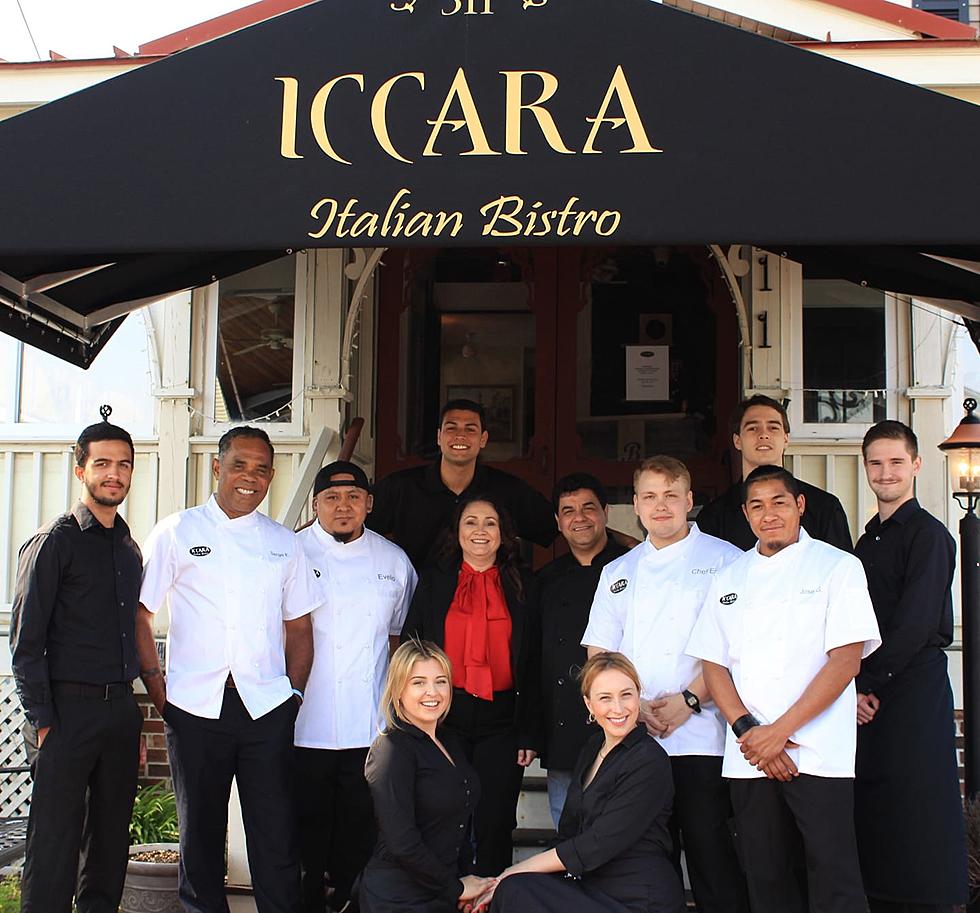 New Location for Popular Cape May, NJ Italian Restaurant
Iccaro Italian Bistro via Facebook
Cape May is buzzing about a new Italian restaurant set to open April 6.
Vincenzo Sanzone has been creating authentic Italian dishes in South Jersey for over 30 years.  He opened Iccara Italian Bistro in 2017, and it was known as much for its warm, welcoming ambience, and friendly service as well as a delectable selection of Italian favorites.
Now, Iccara (named for the city in Italy where Vincenzo grew up) has moved to a new location, and they're ready to start serving up the fine-Italian favorites they've become known for.
Iccara Italian Bistro is now located at 315 Ocean Street, in Cape May.  While the location has changed, you can expect the same attention to high quality that they've become known for.
Iccara is promising some additions to their menu, including Gnocchi Rosso, Ravioli Pomodoro, Cacio e Pepe, and Fettuccine Alfredo.  They've also added meatballs to their selection of appetizers.  These are in addition to their signature dishes like Chicken Parmigiana, Saltimbocca, seafood dishes, steaks and more.
If you go to Iccara, make reservations in advance, as they fill up fast.  One thing you will notice, is that when you make a reservation, you'll be asked for your credit card information in order to secure your table.
If for some reason you need to cancel or change your reservation, you'll be charged 25 dollars per person if you don't give 24 hours' notice.  Truthfully, this seems reasonable, given that last minute cancelations and no-shows result in empty tables.
Iccaro has a BYOB policy.
Why You Should Eat Like An Italian
Want to learn how to follow the Meditteranean Diet? Follow these simple steps.
Amazing South Jersey Eateries With the Most Delicious Soup
More From Cat Country 107.3