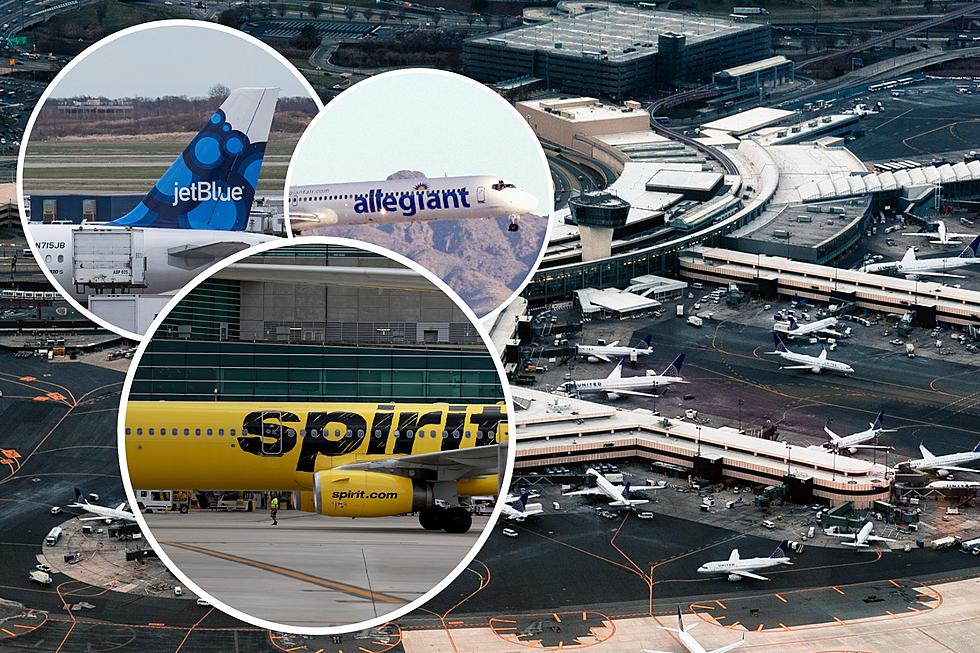 Spirit Airlines Will Stop Serving Newark Liberty International Airport in New Jersey
Getty Images & Canva Composite
A big change could be coming to New Jersey's Newark-Liberty Airport.
Yes, Spirit Airlines is likely to stop offering service to and from Newark Liberty Airport in Newark, NJ.
But. It's not as simple as it sounds. We'll explain below.
Remember that upcoming merger of JetBlue and Spirit Airlines? It's in the process of gaining federal approval. The deal could be the largest in the U.S. airline industry since American Airlines and US Airways merged in 2013.
As part of the approval process, there have been concerns about the new airline (which would retain the JetBlue branding) leading to higher fares and fewer seats for hundreds of routes across the country.
As part of those plans, JetBlue disclosed some of its plans for some of the airports.
So JetBlue has agreed to sell all of Spirit Airlines assets at Newark Liberty Airport in Newark, NJ, and Boston's Logan Airport,
In Newark, NJ, those assets include two gates and 43 takeoff and landing authorizations.
JetBlue has reached an agreement to sell those assets to discount airliner Allegiant Airlines.
It would mark Allegiant Airlines debut in Newark, NJ, by the way.
Allegiant Airlines is described as an ultra-low-cost airline, and they're the nation's 14th largest airline.
Who Is Buying JetBlue and Spirit's Assets in Newark, NJ?
They do not currently offer service from Newark Liberty Airport. Airlines they serve include Allentown, PA; Las Vegas, NV; Los Angeles, CA; and more.
Earlier this year JetBlue announced they'd divest Spirit's holding at LaGuardia Airport to another budget airliner, Frontier Airlines.
"Our divestiture commitment, while not needed to ensure the continued growth of the vibrant ultra-low-cost carrier segment, is aimed at removing any doubt of our commitment to promoting competition," JetBlue CEO Robin Hayes said in a statement earlier this week.
That leads us to this question...
When Will the JetBlue and Spirit Airlines Merger Be Completed?
There are still some court approvals waiting for this merger so nothing is guaranteed at this point. In fact, it may not be easy at all from there.
A trial will begin in federal court for the $3.8 billion acquisition. That'll start in October. Several attorney generals from states across the country are saying the deal could be illegal because of the negative impacts on the industry.
We'll see how long it's going to take from there.

LOOK: Cities with the most expensive homes in New Jersey
Stacker
compiled a list of cities with the most expensive homes in New Jersey using data from Zillow.
More From Cat Country 107.3