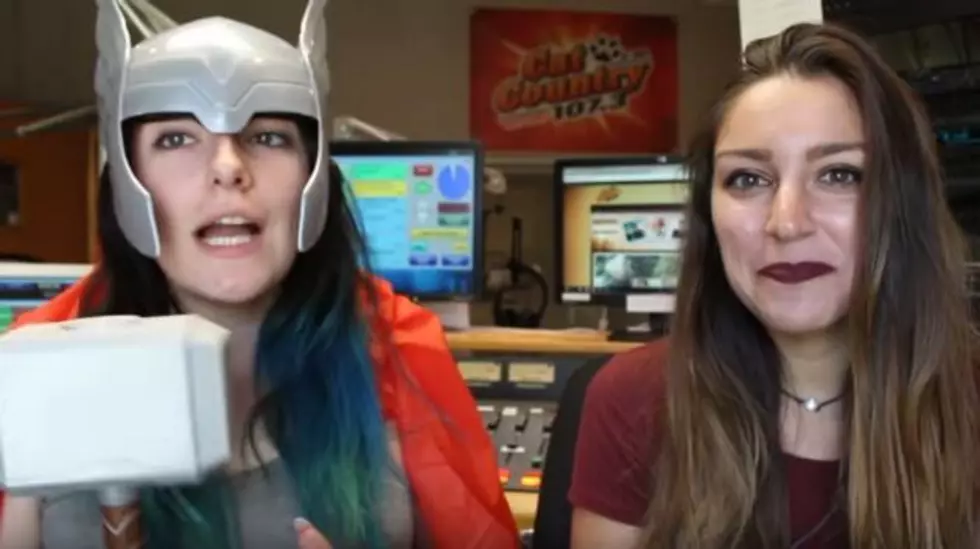 We Took on Hell Pore and Lost [Video]
TSM Chelsea Corrine
This week Rachel joined me for The Internet Made Me Do It to take on the face mask called Hell Pore. Yes, it is as scary as it sounds.
Rachel came to me last week asking about the Korean beauty product Hell Pore. There have been a ton of videos of people trying out various blackhead peel off masks, most ending in tears. I jumped on the idea and immediately ordered a tube of it. Being a mask enthusiast I wanted to try out this alleged painful mask.
We took to YouTube to try out this daunting product and well things got very interesting.
Side note, it was National Superhero Day hence the Thor gear.
Have something I should try next? Have you been watching a viral video or an internet trend you think would be perfect for The Internet Made Me Do It? Comment below your ideas and I'll try it! No idea is too crazy!
Watch What Happened This Week Here:
More From Cat Country 107.3