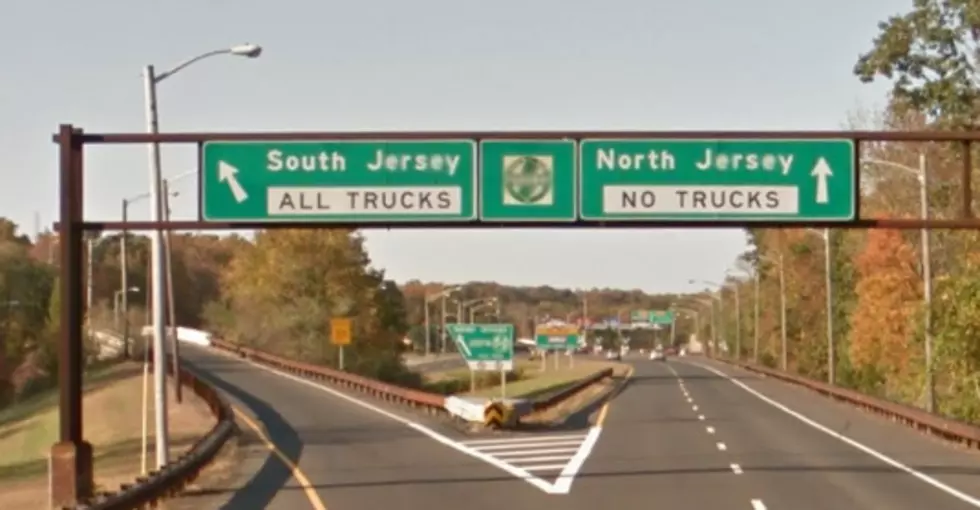 Why South Jersey Is Better Than North Jersey
Google Maps Street View
Let's face it, there are major differences between north and south in New Jersey. Which is best?
Clearly South Jersey is better than North Jersey. I'm not forgetting all of you in Central Jersey, but let's face it you're the middle child, often forgotten. Plus, where are you exactly?
Anyway....people in New Jersey will argue about North and South Jersey until they are blue in the face. We know which one is the clear winner...South Jersey. Here's why.
1

Let's come in hot, guns blazing. We have not only most of the beaches in the state, but we have the BEST beaches in the state. All up and down LBI, Wildwood, AC, Cape May I mean it is a long long list. New Jersey has some of the best beaches and we have the best of the best. LBI made the top 10 beaches for families from FamilyVacationCritic.com

2

We have Pork Roll NOT Taylor Ham.

This is a big deal. Pork Roll is a New Jersey thing, but North Jersey gets it so so wrong. You immediately know where someone is from by what they call the best breakfast meat.

Maciej Korzekwa, ThinkStock

Maciej Korzekwa, ThinkStock

3

North Jersey traffic is the worst.

Day or not, 365 days a year, the traffic in North Jersey is unbearable. Yes, we get that summer traffic, but it's only for a window of time during the day and it's not every single day. I went to school in North Jersey, I hated driving to the store because the traffic on Route 3 was always a mess. Seriously, how do you do it North Jersey?

Vimeo.com - The Pine Barrens

Vimeo.com - The Pine Barrens

4

We have the Pine Barrens.

Ok, so this might just be me, but I LOVE the Pine Barrens. I find it to be one of the most beautiful places on Earth. Did you know New Jersey has the longest continuous Pine Barrens? Yup! Maine and Virginia also have them, but not as big and beautiful as ours.

5

I know this is a bold statement. Boardwalk pizza is better than New York pizza. I know you're thinking, hey Chelsea we are talking about North Jersey not New York. Aren't they the same thing? Boardwalk pizza is bigger and tastes way better than any pizza you'll find in North Jersey.

Photo provided by Emery's Berry Patch

Photo provided by Emery's Berry Patch

6

Our land is actually useful.

I can't imagine you can really farm the land in North Jersey. Hammonton has the best blueberries in the country and let's be honest are their any tomatoes sweeter or juicier than Jersey tomatoes? The answer is no. We also have great soil for wineries. Priorities.

7

I drove over a half hour to get to a Wawa when I went to school. Not being right around the corner from a Wawa was pure torture. I don't know how anyone can survive without the site of a goose as a beacon of hope.

8

Less people means less cars. Less cars means less exhaust. Less exhaust means the air is better. Science.

9

We have amazing boardwalks.

Great memories are made walking down the boardwalk on a warm summer night after spending the day on the beach. The smell and taste of salt in the air. The sound of gulls. The smell of fries, pizza, and sausage. The taste of Kohrs ice cream. I need summer now.

Video courtesy of WeirdNJ.com

Video courtesy of WeirdNJ.com

10

We have the Jersey Devil.

I know, I know I bring up the Jersey Devil any chance I get. Can you blame me? He's just so darn cool. Don't even try to tell me he's not real. What cool things does North Jersey have? South Jersey has the coolest folk lore you can tell stories about around the campfire.
More From Cat Country 107.3