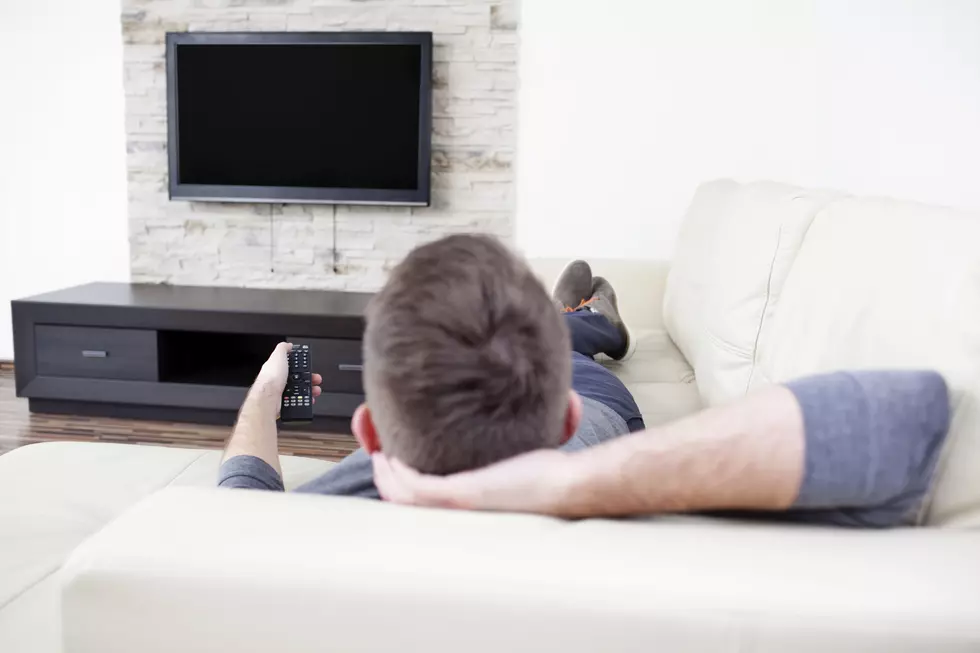 Working From Home Due to Coronavirus? Things to Watch on Netflix
Thinkstock
More and more offices are closing down temporarily, forcing employees to work from home. So now that you're stuck at home, what are you going to fill your time with? I see Netflix's viewer numbers going up for the next couple of weeks.
There is so much content out there on Netflix that it can be hard to navigate. Rather than finding what other people say is the best of the best on Netflix, I am going to give you my completely biased list of things to binge-watch. These are things that I have watched and fallen in love with instantly. A bit of a disclaimer here, most of these will not be American shows/movies. So perhaps, these are things you would have never thought to watch.
Another disclaimer, most of these programs are for adults only.
Enter your number to get our free mobile app
1

Ripper Street takes place in the Whitechapel section of London post-Jack the Ripper murders. The show follows the H Division police precinct and stars a phenomenal cast. If you are a Game of Thrones fan, you will recognize a lot of familiar faces. The show is definitely more on the intense side and is not suitable for children. Like most UK shows the production value is unreal.

2

Formula 1: Drive to Survive

While formula 1 isn't all that popular in the U.S. compared to the rest of the world, it is a fascinating racing sport. I'm about to say some fighting words right now by stating I believe formula 1 is 100X better than NASCAR. This international racing sport has some of the coolest tracks, cars, and drivers. Season 1 focused more on the teams that don't do as well, so for me, season 2 is better. However watch both, it's an adrenaline-filled spot.

3

I will go on record here and say that the U.K. does detective shows better than us. They are much more intense and real feeling. Like Ripper Street, this is not a show to watch around kids. The show stars Olivia Coleman, who you might know as Queen Elizabeth II from The Crown and David Tennent, who you might know from Harry Potter, Good Omens, and Jessica Jones.

4

Legend is arguably Tom Hardy's best role to date. In this film about the true story of the Kray twins, gangsters from England in the '50s and '60s, Hardy plays not one of the brothers, but both. It's amazing. The way he takes on both vastly different characters is awe-inspiring. Watching him play Ron Kray is unbelievable.

5

I love a good standup special. Jack Whitehall has been making a name for himself here in the U.S. lately, he will be in the new Jungle Cruise movie with Dwayne Johnson and Emily Blunt. Jack has quite a few specials on Netflix so you can have a whole Jack Whitehall binge-watching day.

6

Let's travel a bit further than to just across the pond all of the way to Australia. If you love baking shows you need to watch Zumbo's Just Desserts. The creations on this show make The Great British Baking Show look like child's play.

7

Now a show a little bit closer to home. This quirky cop show comes to us from our friends to the north in Canada. Republic of Doyle is on the same vein as a Psych, Burn Notice, or Monk. The show follows a private eye in the small town of St. John's, Newfoundland.

8

This is a show that I feel like came out of left field for me and will never not shock me with the cast. The first season stars Andy Samberg as Cuckoo and then Taylor Lautner joins the show as his long lost son after Samberg left the show. It's an off the wall British comedy starring standup comedian Greg Davies.

9

Wow, look what we've got here, an American show. I figured I had to squeeze one in this list. I don't think Alan Arkin and Michael Douglas have ever been better. Their chemistry and comedic timing in this show is just pure perfection. It's an outrageous sitcom where Arkin and Douglas play lifelong best friends living their best life in the twilight years of life.

10

This show is pretty cool because it is first filmed in English and then in Welsh. Yes, Hinterland is a Welsh cop show. Like Broadchurch, it's crazy intense. If you are not used to the Welsh accent you might need to use subtitles, sorry.
More From Cat Country 107.3