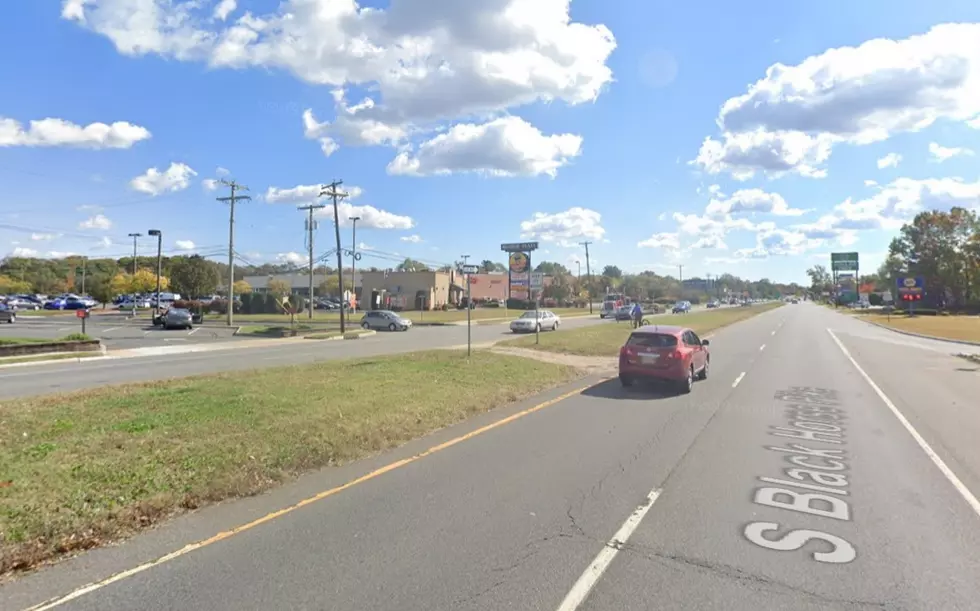 62-year-old Woman Killed Crossing the Black Horse Pike in Williamstown
Black Horse Pike at Gordon Avenue in Williamstown - Photo: Google Maps
A 62-year-old woman was struck by a vehicle and killed while crossing a busy section of the Black Horse Pike in Williamstown Monday evening.
Monroe Township Police say as the woman began crossing the Pike, one vehicle swerved to avoid hitting her. As she entered an adjacent lane, a vehicle being driven by a 69-year-old man from Sewell struck her.
Authorities say it was unlikely that the second driver saw the woman crossing the road due to where the first vehicle was. Additionally, cops say the rainy weather and darkness contributed to the accident.
Police also note that there is no crosswalk where the crash took place, which is near two shopping centers with several restaurants in the immediate area.
According to police, the woman was pronounced dead at the scene. Both drivers remained at the scene.
Anyone who may have witnessed the crash is asked to contact the Monroe Township Police Department at (856) 728-9800.
Enter your number to get our free mobile app
South Jersey Things That Aren't There Anymore