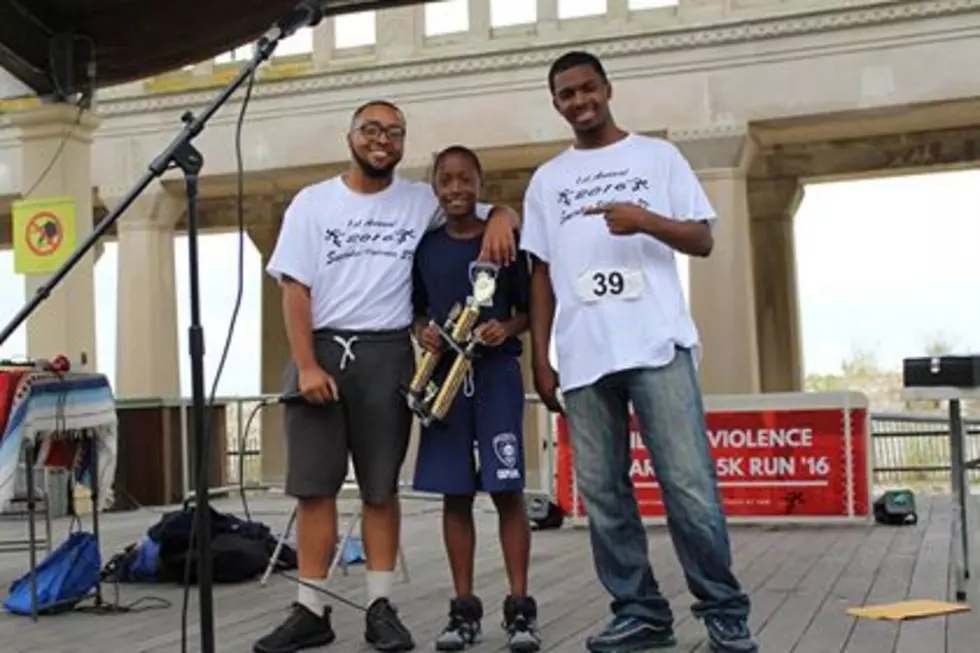 Atlantic City Boardwalk Will Be Home To Peace Day 5K
Credit: Dante Holley
Twenty-one year old Dante Holley of Somers Point has put together a fundraiser on the Boardwalk to raise awareness of sneaker violence. Yes, it's a thing: deadly robberies of collectible sneakers.
This cause is the 2nd annual "Peace Day 5K", in honor of Jamal Gaines who was the victim of a fatal shooting back in February of 2016.  At the time, Jamal was a co-owner of a Union County sneaker shop during an attempted robbery at the store.
Dante sympathized because he too was a determined collector of hard-to-find sneakers until a fire destroyed his family's Egg Harbor Township home in 2015, where he lost everything--including his sneakers.
Afterward, he helped collect 1,000 sneakers for Soles for Souls, a nonprofit that distributes shoes to the needy. In which case, he reached out to Jamal's family after hearing about the shooting to see what he could do to help.
"Having lost everything in the fire, I realized what was really important: not material things but family. So now I'm more into organizing events," Holley said.
Therefore, the non-profit called God's Gift will be hosting a 5k run/walk on September 23rd celebrating national peace and non- violence in Atlantic City.
The event will feature Guest Speakers, Giveaways, Face painting, and performances! All proceeds will be given to God's Gift to invest into the Passions of Children in South Jersey, all in the hopes to bring ARTS back to the Jersey Shore!
Kids 12 + Under are FREE, and a minimum donation of $25 includes your ticket, custom racing bib, registration fee.
---
More From Cat Country 107.3