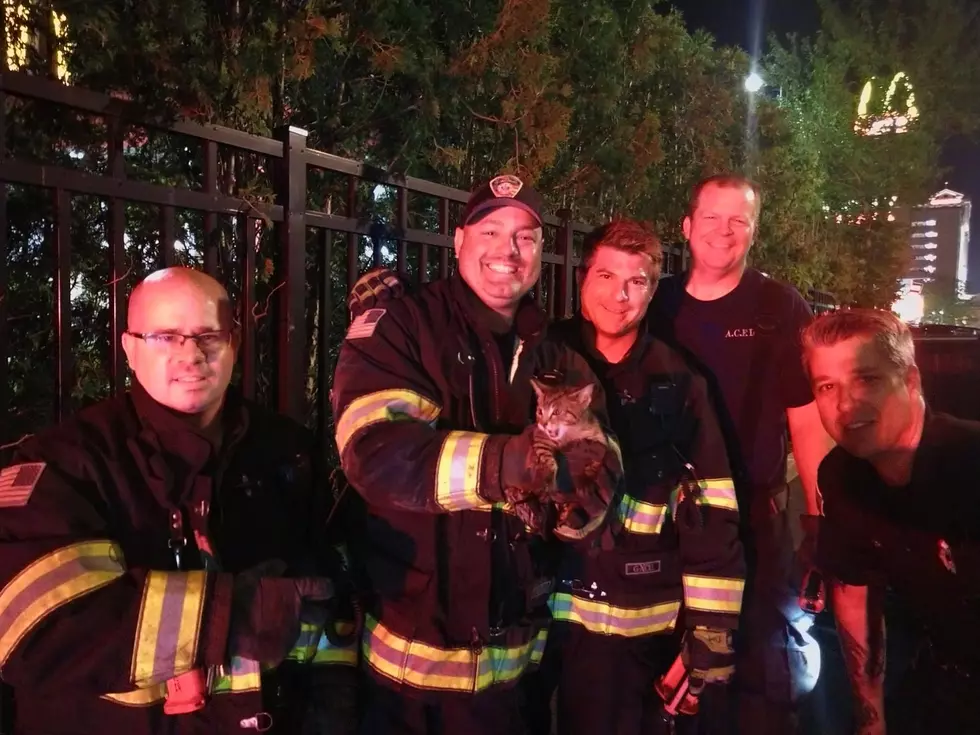 Atlantic City Firefighters Rescue Cat Stuck in Drain Pipe
Atlantic City Professional Firefighters Local 198/Facebook
It's tale as old as time, right? Firefighters are called in to rescue a cat stuck in a tree. But this time the story is real, and the kitty needed help getting out of a drain pipe in Atlantic City.
It happened Thursday night. A concerned citizen reached out about a cat trapped in a pipe that led to a main sewer line. Atlantic City Professional Firefighters Local 198 responded. They managed to coax and wriggle the feline out of the sewer. The cat was shaken up but uninjured, and was turned over to animal control, according to ACPF Local 198's Facebook page.
It's not MY cat, but I'm SO grateful that the firefighters didn't brush off this call and stepped up to rescue him. Thank you Local 198!
More From Cat Country 107.3