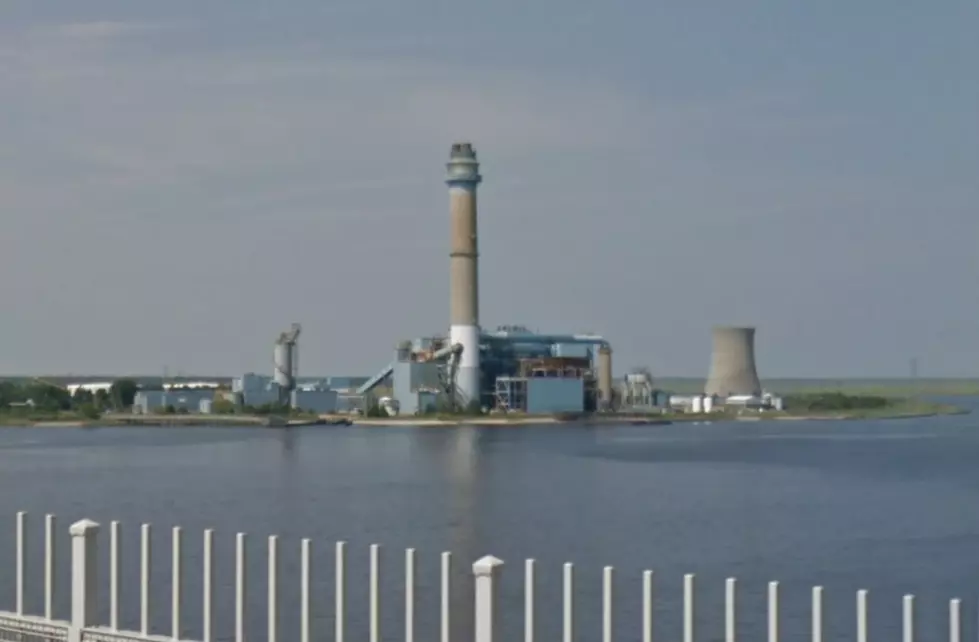 Iconic NJ Shore Landmark Set to be Imploded Later This Month
Former BL England Power Plant in Beesley's Point NJ - Photo: Google Maps
A true landmark at the Jersey Shore is set to become a memory within the next couple of weeks.
A published report says the iconic smokestack at the former B.L. England power plant, adjacent to the Great Egg Harbor bridge on the Garden State Parkway, is set to be imploded at 9:30 on the morning of Friday, April 21st.
According to The Press of Atlantic City, a press release from Beesely's Point Development Group, LLC, said,
Great care, preparation and notification has been taken leading up to the event to assure local and state compliance as well as safety of the community.
The fall of the 475-foot-tall tower will be the second implosion at the site in recent months. A cooling tower on the property was blown-up last September.
To put the size of the smokestack in comparison, both the Hard Rock and Borgata casino hotel towers in Atlantic City are about 430 feet tall.
The power plant at Beesley's Point opened in 1961. The cooling tower that was imploded was added in 1974 and the large smokestack, designed to look like a lighthouse, became a fixture of the region in 1987. The power plant was permanently closed on May 1, 2019.
38 Photos Show Just How Drastically South Jersey Has Changed in 15 Years
Here are 38 pictures of some drastic changes that have happened in South Jersey over the past 15 years.
Day-by-day Pictures of the Towne 16 Theater Demolition in Egg Harbor Twp., NJ
More From Cat Country 107.3