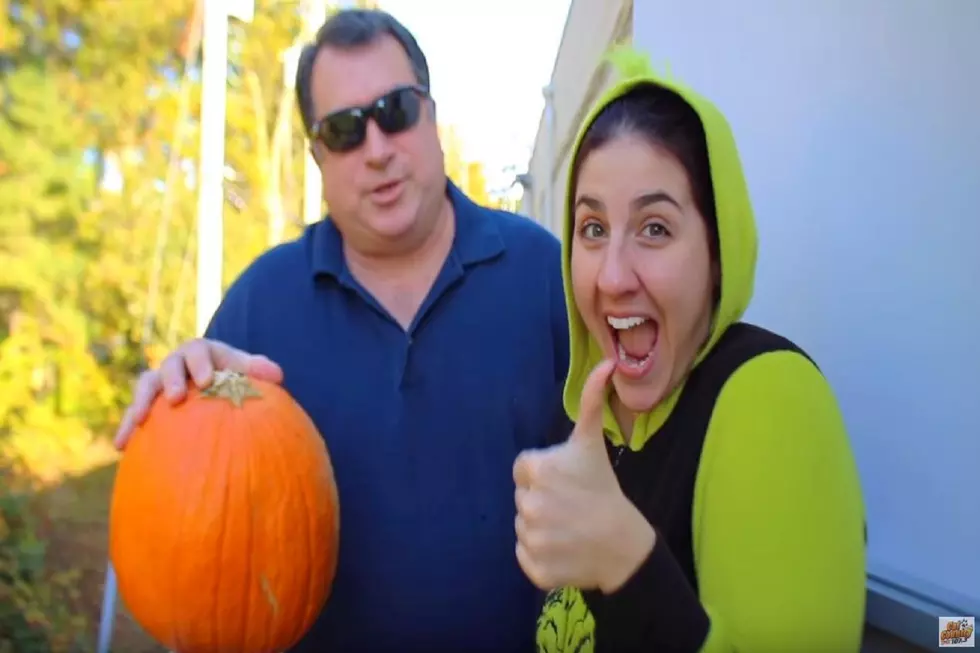 Cat Country's Mini Pumpkin Drop!
TSM - Ashley Surkin
As you know, we couldn't do our Giant Pumpkin Drop this year because the lawyers were nervous we were accidentally going to murder someone. Murder weapon: pumpkin guts.
Luckily, we found a loophole! Joe and Jahna from the Cat Country Morning Show took to the fire escape to drop a mini pumpkin from a much lower height. How were we able to get around it? No one was around (besides Jahna, that is). So, good news is you were still eligible for a chance at some money!
Congratulations to our winner: Riccardo from Pleasantville!
He won $107.30! Just in time for holiday shopping...
Happy Halloween from the Cat Country Morning Show and Cat Country 107.3!
More From Cat Country 107.3