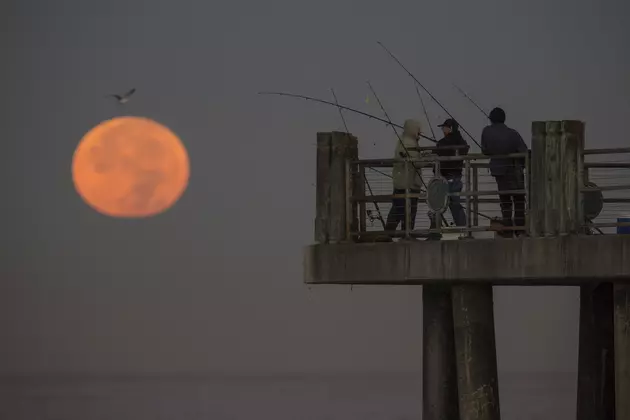 Five Things to Know About Tuesday's Full 'Pink Moon' in South Jersey
Getty Images
If we get a break in the clouds, you will be able to see 2017's full "pink moon" tonight, Tuesday, April 11.
Here are five things you should know about the pink moon and what you can see in tonight's sky.
1- According to the website FullMoonPhases.com, April's so-called pink moon is the first full moon of spring. It will rise in Atlantic City at 8:02 PM.
2- The pink moon is not really pink, that's just a nickname.
3- April's full moon has other nicknames as well, including fish moon, sprouting grass moon and the egg moon.
4-The pink moon is named after the pink flowers blooming in early spring.
5- While you are looking at the full pink moon, you should also be able to see Jupiter shining brightly above and to the right of the moon, according to the Palm Beach Post.
More From Cat Country 107.3