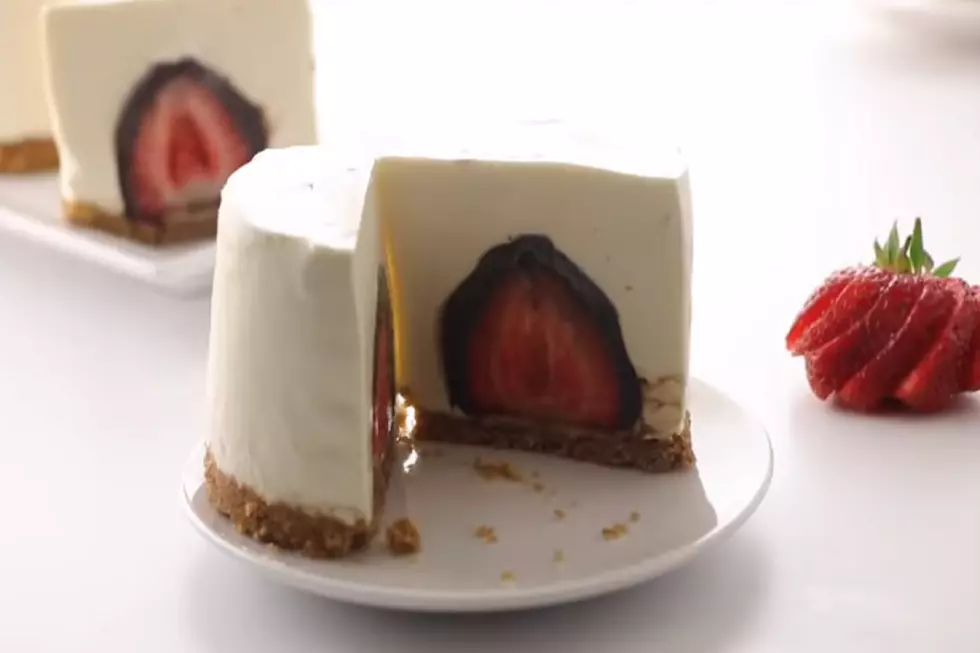 Forget the Valentine's Day Chocolates, We Want Cheesecake
Savor The Best via Youtube
Flowers and chocolates are the Valentine's Day staples.
Well, move over Russell Stover, because what the gals really want is cheesecake. Not just any old cheesecake. We need to stick to tradition in some way, right? What other chocolate snack usually goes hand-in-hand with the most romantic day of the year?
Enter your number to get our free mobile app
Chocolate covered strawberries, of course! This recipe takes chocolate covered strawberries to a whole new level. Chocolate covered strawberry-stuffed cheesecake.
Still send us flowers though, guys.