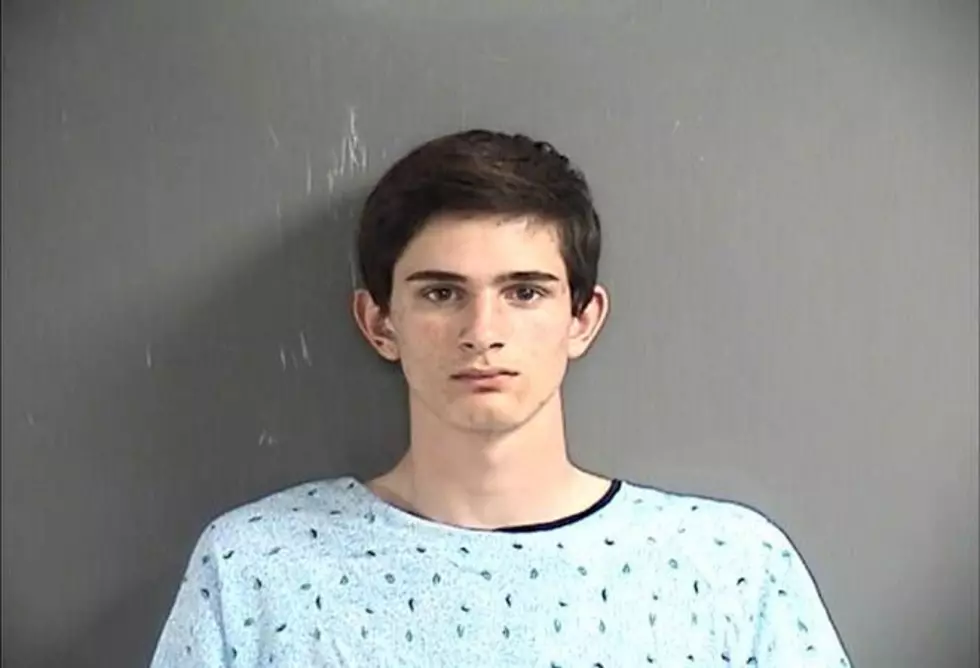 Latham Indicted on Reckless Manslaughter Charge for Durham Homicide in May
(courtesy Cumberland County Department of Corrections)
The Cumberland County Prosecutor's Office says an 18-year-old man who gained widespread attention for allegedly killing his neighbor last May has been indicted in connection to that homicide.
Zachary T. Latham, formerly of Vineland, was indicted on Friday on second-degree reckless manslaughter, two counts of second-degree aggravated assault, two counts of third-degree possession of a weapon for unlawful purpose, and one count of fourth-degree unlawful possession of a weapon charges in connection to the homicide of 51-year-old William T. Durham, Sr., of Vineland, on May 4th.
NJ.com reports Latham was charged in the killing of the veteran state corrections officer following an ongoing dispute. Latham was released from jail that same month over the objection of prosecutors and Durham's family. He was allowed to move to Florida while he awaited trial in New Jersey.
The dispute allegedly started when Catherine Durham told Latham to stop speeding through their neighborhood. Latham posted a video on TikTok of an encounter and then continued to post additional videos online. The disagreement came to a fatal end on May 4th when Latham allegedly stabbed William Durham several times. He died at a local hospital.
Florida Highway Patrol arrested Latham last month after they say he threatened a motorist with a pellet gun that looked like an AK-47, according to NJ.com.
Cumberland County Prosecutor Jennifer McRae-Webb said in a statement, "We presented all applicable theories of homicide to the Grand Jury for consideration and must respect their decision to return an indictment for reckless manslaughter as well as other related and lesser charges."
A trip down retail memory lane in Northfield