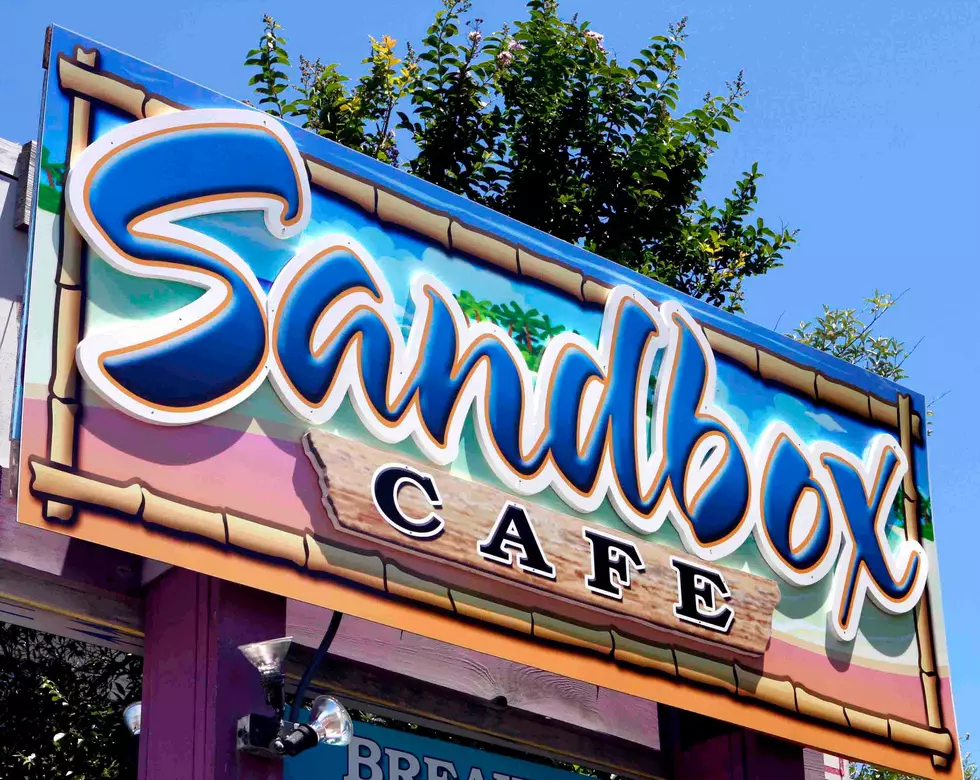 Long Beach Island Favorite, The Sandbox Cafe Closes for Good
The Sandbox Cafe via Facebook
It's said that the median lifespan of a restaurant is 4 and a half years.  It's an incredibly difficult business to succeed in.  When that restaurant is located on an island and depends on tourists to visit during a limited tourist season, the odds of success are astronomical.
Many restaurants on Long Beach Island have come and gone. But one particular restaurant, The Sandbox Cafe in Surf City, has beaten the odds and has served a loyal following, for 20 years.
Dana and Vinny DiSalvio originally opened The Sandbox Cafe as an outdoor establishment in Ship Bottom.  They opened a second location in Surf City 7 years ago.  On New Year's Eve, they posted a message to their legion of fans, announcing they've made the decision to retire.
 "After a 20- year run we have decided it's time to move on with the next chapter of our lives…. That being retirement and spending more time with our growing family, 3 granddaughters now! We have missed 20 spring, summer and falls and recent health issues and the riggers of running a restaurant have taken a toll. While we love what we do and will miss seeing all of you, we look forward to slowing the pace and enjoying the fruits of our labor. We plan on remaining local as we have come to love Surf City."
The DiSalvio's were old school business owners.  They were a part of the fabric that makes Long Beach Island special.
The Sandbox Cafe had an extensive breakfast and lunch menu, a personal favorite was the Deep-Dish Pancakes.  Where else can you get pancakes stuffed with their sweet cheese and covered in berries?  And the scones?  Oh, the scones...
22 Must Try South Jersey Breakfast Spot Locations
3 South Jersey Restaurants Win 2022 Diners Choice Awards
South Jersey's Most Amazing Places For Delicious BBQ
More From Cat Country 107.3