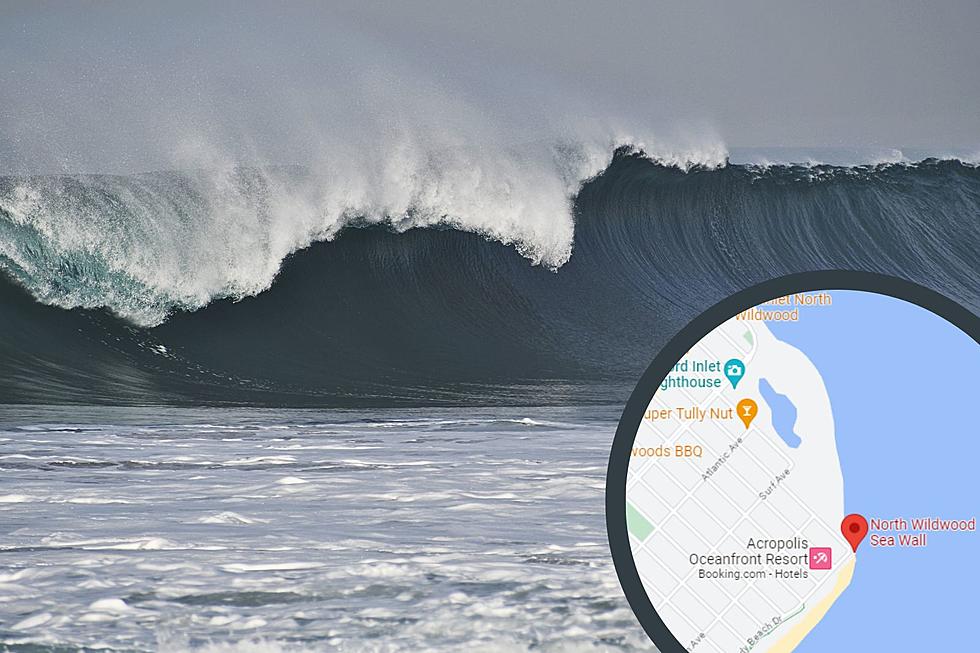 Kid Washed Away By Wave At Seawall In North Wildwood, NJ
Canva/Google Maps
Where's the sun? That was the question of everyone's mind while Tropical Storm Ophelia was rearing her ugly head all throughout the Garden State.
It wound up doing quite a number along the shorelines up and down the coast. New Jersey was no exception. To put it plainly, Ophelia wrecked us for a while there. The erosion all beaches along the Jersey coastline are currently experiencing is pretty rough. No doubt, it will cost a pretty penny to repair some of them.
The aftermath of the storm is now being assessed. While the storm was raging here in the Garden State, however, some people got to witness the damage occur in real time. Those people are daredevils. Some of them take their lives into their hands when they head out to the beaches while storms like Ophelia are raging. It's crazy to think about because they could be taken out to sea in a second. All it takes is one wave to wash you away.
One kid is lucky not be hurt after a wave washed the child into the street! It all went down in North Wildwood. Somebody was filming at the Second Avenue Seawall when a HUGE wave crashed over the side. There were quite a few people standing there, but only one child got swept up. All involved looked to be fine, but a video posted to Youtube shows that the wave was so strong it washed the kid out to the street.
Check it out HERE.
When you watch the video, you'll see that people were heading to the seawall all weekend to get a glimpse of Ophelia's waves. Hopefully, we won't see another storm like that for a while. Let the beaches recover before you wreak more havoc, Mother Nature!
Source: Storyful News & Weather via Youtube
Tropical Storm Ophelia's Impacts in Ocean City
Do you remember these 17 legendary reporters and anchors from Channel 6 in Philadelphia?
Let's take a trip back in time and see how many of these reporters and anchors from Channel 6 that you still remember...
More From Cat Country 107.3