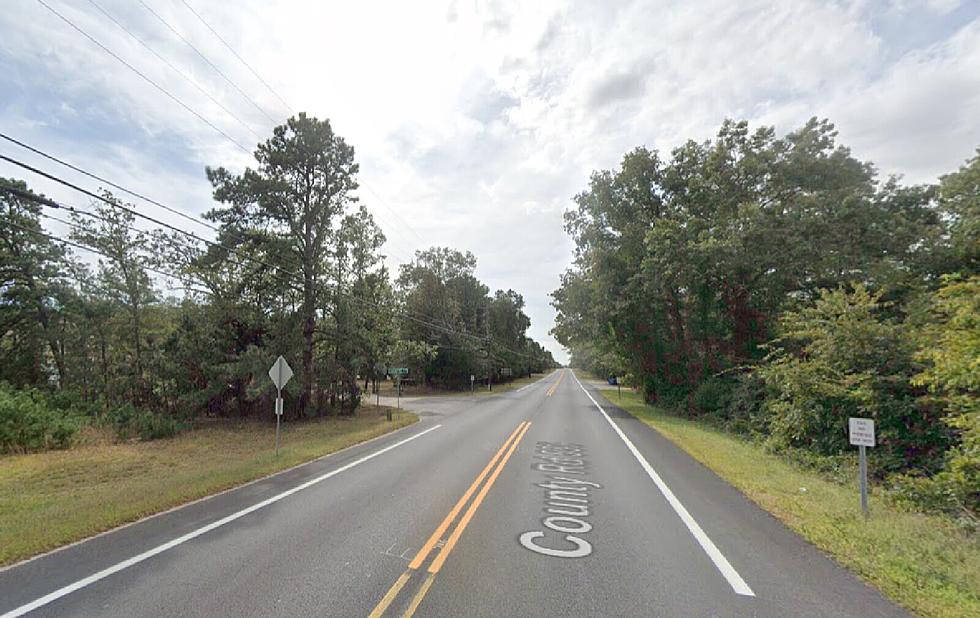 Mays Landing NJ Teen Injured in Crash in Stafford Township NJ
Google Maps
The importance of wearing a seat belt was the emphasis following a terrible crash in Stafford Township Thursday afternoon.
Stafford Township Police say the crash occurred just after 3:30pm on Route 539 near Cervetto Road. A Volkswagen convertible, driven by 19-year-old Fiona Kaufman of Mays Landing went off the roadway, struck a parked pickup truck in a driveway, then crashed into a tree.
Police emphasize that Kaufman was not wearing a seatbelt. She sustained head trama and was flown to Atlantic City Medical Center for treatment. Her condition is not known at this time.
Two juvenile passengers in the car sustained minor injuries. They were taken to Southern Ocean Medical Center, treated and released.
Police say the crash remains under investigation. If you witnessed the crash, you're asked to call the Stafford Township's Traffic Safety Bureau at 609-597-1189 extension 8436.
SOURCE: Stafford Township Police Department
Be sure to listen to the Cat Country Morning Show with Joe and Jahna, weekdays from 5:30 - 10am on Cat Country 107.3, on the Cat Country 107.3 APP and catcountry1073.com.
26 Google Street View Images That Show Just How Much South Jersey Has Changed
We've seen a lot of change in Atlantic and Cape May Counties over the past few years -- but given how busy many of us are, perhaps we forget how things used to be. Thanks to Google Street View, we can go back in time...
10 Reasons NJ's Always The Best State To Live According To A Jersey Native
Based on a recent study, New Jersey was recently crowned the best state to live in for 2021. Since New Jersey is usually on the receiving end of heaping piles of hate on any given day, you can imagine why Jersey natives were super excited to hear this news! To them, NJ's not just number one this year, but every year. There's more to love about the Garden State than the average person thinks.