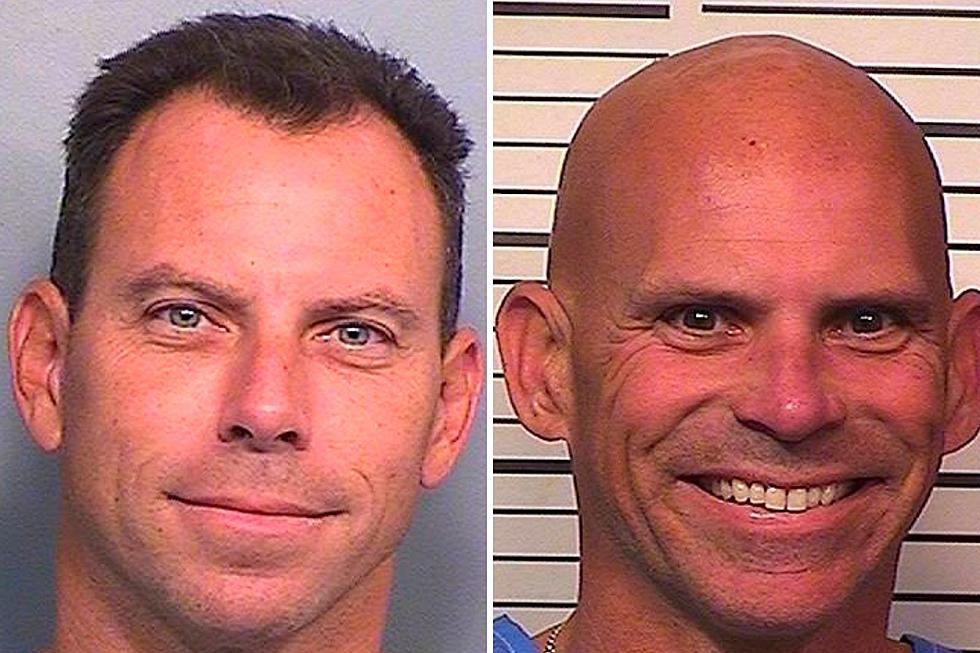 Bombshell crime show links killer Menendez brothers and Menudo to NJ accusations
Erik (left) and Lyle (right) Menendez in 2016 and 2018 ((California Department of Corrections and Rehabilitation via AP)
⚫ The Menendez brothers grew up in NJ before moving to the West Coast
⚫ Before their murder convictions, Erik and Lyle Menendez accused their father of abuse
⚫ A new sex abuse claim from a former boy band star gives weight to the Menendez brothers' claims
---
A new true-crime TV series reveals that a former member of Menudo has come forward with claims of being sexually assaulted by the father of the Menendez brothers while they still lived in New Jersey.
Brothers Eric and Lyle Menendez have been serving life sentences since being convicted of the 1989 murders of their parents.
Their failed court defense involved claims of long-term abuse at home.
Roy Rosselló, a member of the boy band that shot to fame in the 1980s, now says he was a teenager when he was victimized by Jose Menendez at the RCA music executive's residence in Mercer County.
"Menendez + Menudo: Boys Betrayed" was set to debut May 2 on Peacock, the NBC-owned streaming service.
Menendez family roots in NJ
José and Mary Louis "Kitty" Menendez were found inside their home in Beverly Hills, California, each having suffered multiple gunshot wounds in August 1989.
Before moving to the West Coast, the Menendez family lived for about 16 years in a neighborhood on the fringe of Hopewell Township and Pennington.
Both Menendez brothers attended Princeton Day School.
At the time of the grisly killings, Lyle Menendez was 22 and Erik Menendez was 19.
Lyle Menendez also attended Princeton University for one semester in 1987 and another brief stint before their parents' killings.
Read More: Menendez brothers 'hiding' in Knicks card — Would you buy it?
Before being arrested alongside his brother, Lyle Menendez then bought a popular restaurant in Princeton, as reported by People, with plans of growing it into a franchise.
@TODAYshow
https://t.co/XjPblkmApc
Their first murder trial ended in a mistrial in 1994.
Prosecutors had said that the brothers had killed their parents out of greed, to get access to the wealth that had been earned from their father's career in the entertainment industry.
Their attorneys had countered with claims of self defense, saying the brothers had suffered years of abuse by their father, while their mother "turned a blind eye."
In 1996, the Menendez brothers were convicted of first-degree murder and each sentenced to back-to-back terms of life in prison, without possibility of parole.
In a clip promoting the docu-series, a criminal defense attorney tells the "Today" show that in order for the brothers to "breathe free air" again, their required legal journey is "a mountain to climb."
He adds the new victim's account does give the Menendez brothers a "glimmer of hope."
Even deeper than the roots of the notorious brothers, there are several accused serial killers who have struck within NJ.
New Jersey's Most Terrifying Serial Killers
New Jersey Nightmares - Notorious Serial Killers
Erin Vogt is a reporter and anchor for New Jersey 101.5. You can reach her at erin.vogt@townsquaremedia.com
Click here to contact an editor about feedback or a correction for this story.
LOOK: Here are the states where you are most likely to hit an animal
Hitting an animal while driving is a frightening experience, and this list ranks all 50 states in order of the likelihood of such incidents happening, in addition to providing tips on how to avoid them.
25 richest families in America
LOOK: 25 must-visit hidden gems from across the US
From secret gardens to underground caves,
Stacker
compiled a list of 25 must-visit hidden gems from across the United States using travel guides, news articles, and company websites.
More From Cat Country 107.3