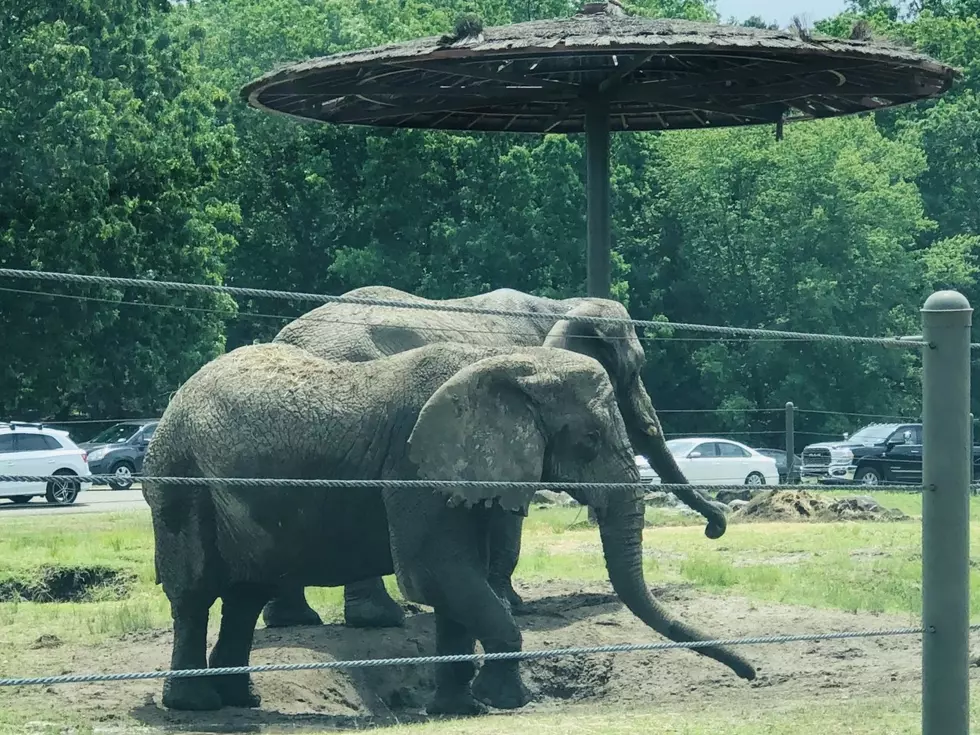 New and Exciting Things at Six Flags Great Adventure Safari for the 2023 Season
Sue Moll, Townsquare Media
There are some awesome things happening for springtime at Six Flags Great Adventure Safari.
If you've never been or it's been years like me, do it. It's about an hour and a half to two hours through the drive-thru safari at Six Flags Great Adventure. It's amazing every time we do it.
Within the last two years, probably because of Covid, their Off-Road Safari ride inside the park was changed so we can drive-thru the safari again. I like it so much more that we can drive-thru, take our time and enjoy every single animal.
So many memories came rushing back. I remember taking Abby in our car with my parents when she was a baby. She loved it then and she loved it now.
The drive-thru safari gives you options on other fun things to do while visiting Six Flags Great Adventure. Feed giraffes, VIP experiences with the animals, and so much more. If you haven't done this in a while or it's been years for you, do it.
You won't be sorry. You will enjoy every second of it. From the elephants to the giraffes walking in the middle of the road, it's an experience every New Jersian should do at least once.
What's new this spring at Six Flags Great Adventure Safari?
From the SFNE Online Facebook Page at Six Flags Great Adventure:
**Five Stunning Siberian Tiger Cubs: Five Siberian tiger cubs turn one year old in May and will be introduced to an exhibit in a new area of the safari
**Young Animal Additions: Adorable European brown bear cubs under specialized care, a rare newborn bongo calf, and a sable antelope calf all join the safari in 2023
**Save an Icon Pin Program: Pin returns with proceeds benefitting the Wildlife Conservation Network. This 2023 collectible pin will feature both the Bald Eagle and Blue and Gold Macaw
**Monthly Safari Overnights:
Six Flags Great Adventure Wild Safari
will host their popular monthly overnight camping adventures this summer, a unique experience for a lifetime of memories
**Georgia the Giraffe: Celebrates thirty-one years of life, likely one of the oldest giraffes under human care and a grandmother to many giraffes on property.
All of these are awesome. I have never done the Safari Overnight, but I've heard it's incredible. The opening day for spring break is Saturday, April 1st, 2023.
LOOK: 50 songs you won't believe are turning 50 this year
LOOK: 25 must-visit hidden gems from across the US
From secret gardens to underground caves,
Stacker
compiled a list of 25 must-visit hidden gems from across the United States using travel guides, news articles, and company websites.
More From Cat Country 107.3