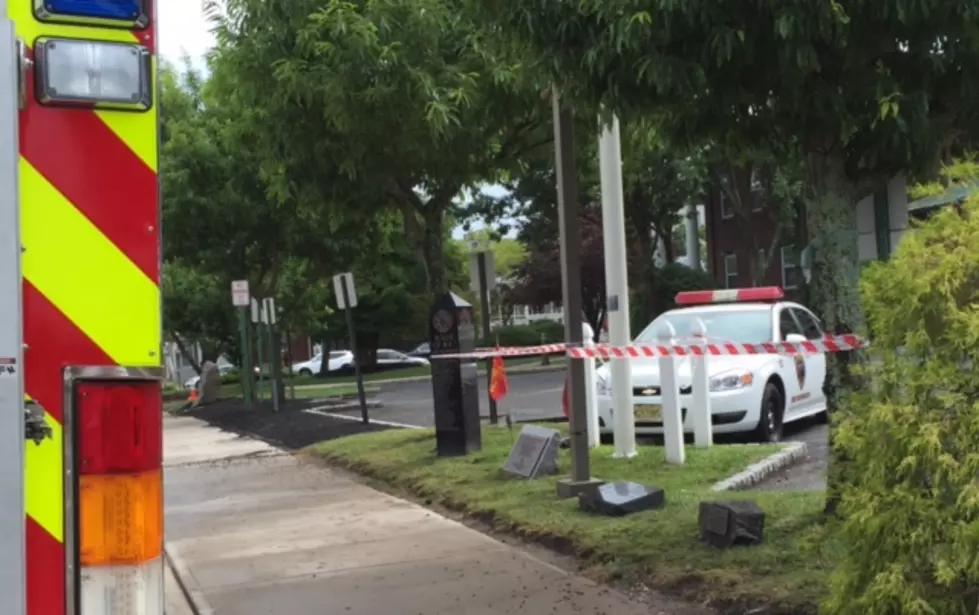 Pokemon Go Craze Raises Safety Concerns in New Jersey
(credit: Tom Mongelli, Townsquare Media NJ)
As obsessed Pokemon Go players hunt virtual characters at various locations across New Jersey, new concerns are being raised regarding the safety of the people playing and the areas where they gather.
In Ocean County, a memorial in downtown Toms River is roped off after a recent incident involving scores of players gathering near it, in front of a fire house on Robbins Street and creating a safety hazard, according to Township Council Brian S. Kubiel, who also serves as chief administrator of Fire District One.
"Recently one night there was about 100 to 150 Pokemon individuals standing in front of the firehouse while we were trying to get out for a fire and blocking the gentlemen from getting in," said Kubiel.
Kubiel said officials want the location removed from the Pokemon Go app.
"We have been sending emails to the manufacturer of that Pokemon game because it is our understanding that prior to the release, that they have sent individuals out for areas that they think would be appropriate, and we've been in contact via email, because that's the only information they provide, to try to get the fire station removed from their list," he said.
The request was sent last week and Kubiel said they have yet to receive a response.
"The township officials, through the administration office, has been trying to come up with a plan on how we can control the activity in that area. It appears that every night it's getting worse and worse for us," Kubiel said.
He added that the town also wants Huddy Park, which is under construction, removed from the Pokemon Go locations for safety reasons.
Kubiel said the memorial across from the fire station was not damaged, but was taped off  "the membership went out and tried to ask them (the Pokemon players) to move and got some pushback from them."
Toms River Police Chief Mitch Little was unaware of the incident involving the firehouse, but said his department has been getting complaints about Pokemon Go players trespassing, but there hasn't been any reports of criminal activity as a result of the game.
"We might have people going onto private property just staring at their phones, not realizing where they're going and trying to find these things, that's happening," Little said. "But we haven't had any crimes related to it."
Little said the main concern is that people are staring at their smart phones and not paying attention to where they're walking, even when crossing streets.
"They're causing some near misses," he said. "We need people to be a little more cautious with that."