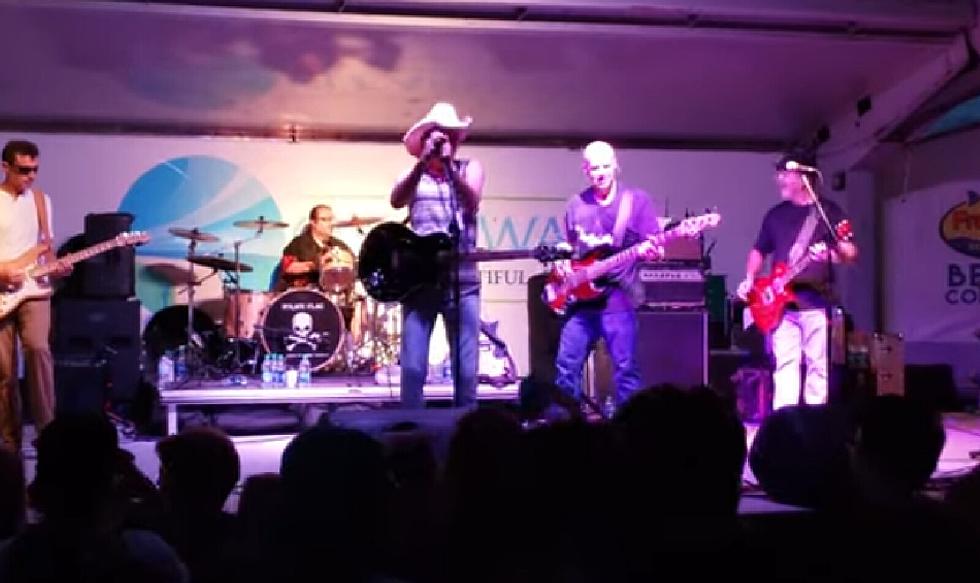 Score VIP Treatment for Kenny Chesney Pirate Flag Party Saturday Night in Atlantic City
YouTube Edward Kulinski
Kenny Chesney has called off his 2021 tour because of pandemic-related concerns, but you can enjoy the next-best-thing this Saturday night in Atlantic City.
Hey, you can even win a cool VIP Prize if you're the next-best-thing!
(You: "SPEAK ENGLISH, JOE KELLY!")
Let's start out with the party. It's happening on a big space in the "Orange Loop" section of Atlantic City - right off the Boardwalk, next to Bourre! On the big stage Saturday night will be Pirate Flag, the best darned Kenny Chesney tribute band there is!
You see, Kenny Chesney was supposed to play the Linc in Philadelphia this weekend, but since it's not happening, the No Shoes Nation is invited to this Kenny Chesney themed party Saturday night!
Tickets for the show are on sale - and, you'll save if you get your tickets today, rather than at the gate Saturday night. You can get your tickets here.
Let's now circle back to the "if you're the next-best-thing" thing....
We have a $200 gift card you can use Saturday night, PLUS four VIP tickets to the show to the winner of our KENNY CHESNEY LOOK-ALIKE Contest! So, do you or someone you know look like Kenny? You or he needs to fill out the entry form below and upload a photo or video.
Man, woman, boy, girl - it doesn't matter! If you look like Kenny Chesney, we want to see it! Hurry the deadline is Thursday at Midnight. We'll announce the winner's name Friday morning on the Cat Country Morning Show!
WAIT! Here's the kicker! Not a lot of people naturally look like Kenny Chesney, so, hey, use a filter, throw on a cowboy hat that covers most of your face, DRAW a photo of yourself where you look like Kenny. Hey, whatever it takes!
Don't have our App? It's free to download, and you can do it right now!
Entering is so easy - just open up the Cat Country 107.3 APP, hit the "Look Like Kenny" Button and upload your photo or video!
Be sure to listen to the Cat Country Morning Show with Joe and Jahna, weekdays from 5:30 - 10am on Cat Country 107.3, on the Cat Country 107.3 APP and catcountry1073.com.
10 Hottest Songs for Summer 2021
Newcomers
Willie Jones
and
Walker Hayes
also make the list with earworms we don't want to quit. Not every hot summer song needs to be a good-time party song, and not every good party song will make a great summer playlist. Our Top 10 embraces a range of emotions and experiences. What would summer be without summer love or summer heartache, or a bit of nostalgia?
Scroll down to see all 10 songs on this list of the hottest summer country songs. It's part of Taste of Country's summer
Hot List
, an annual report on the songs and artists set to bake this year.
7 Posts You'll Find on South Jersey Community Facebook Pages