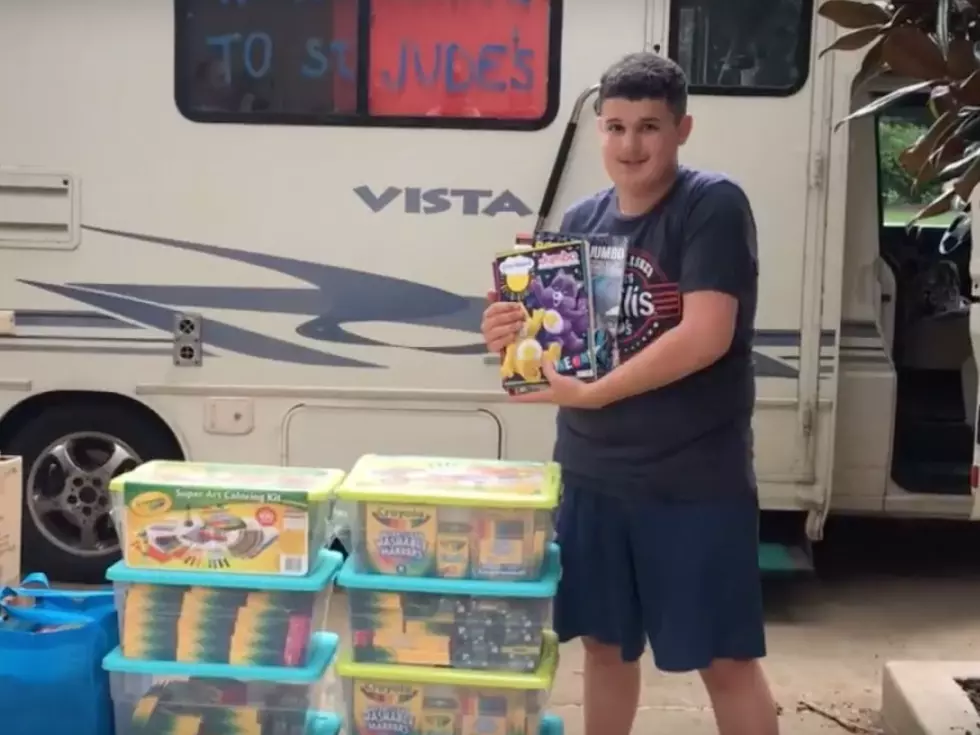 South Jersey Boy With Autism Collects Crayons for Kids with Cancer [VIDEO]
Credit: Youtube
Fifteen-year-old Carter Crockett, who has autism, has made it his mission to collect crayons and coloring books for kids with cancer.
Carter Crockett, a first year student at Millville High School from Maple Shade said: "I'm putting my autism on the side so I can help them." Carter has donated 15,000 crayons and 1,500 colouring books to help sick children in hospital.
The idea stemmed from a night out to dinner at Chili's, where Carter's Mom took him as the restaurant was hosting a fundraiser to raise money for St Jude's Children's Hospital in Memphis, Tennessee.
Carter turned to his mother and said:
"Mom, I want to do something. I watched some of the videos for St. Jude's and I want to do something for these kids."
In which case, Carter's Mom suggested bringing color into their lives, and her son then came up with the idea of collecting crayons and coloring books.
After posting her son's idea to Facebook, donations started coming. The largest donor to the South Jersey teen's cause ended up being the restaurant chain, Chili's.
The hope is not only to bring some color to these kids lives, but to help Carter spread the word by sharing his story so that it will be recognized nationally to create a bigger donation! --Word is Ellen Degeneres is catching wind...
So lets help Carter spread the word!
Share this story on Facebook!
---
More From Cat Country 107.3