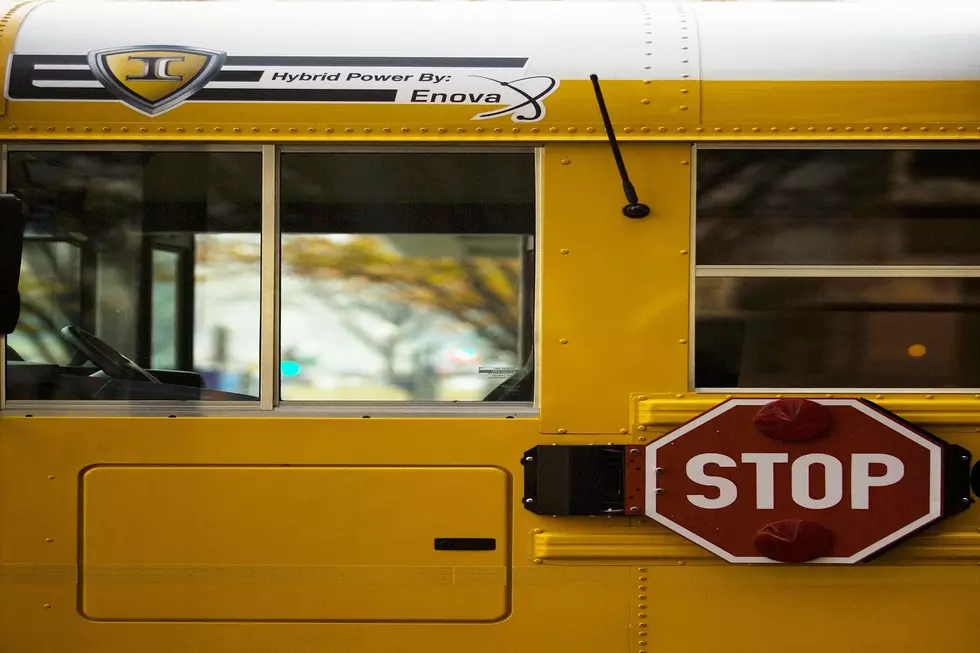 South Jersey School District Could Soon Get Electric School Busses
Brendan Smialowski/Getty Images
A new piece of legislation is currently floating around in the inner-workings of New Jersey's government that would include introducing electric school busses into certain school districts.
This news is all part of Governor Murphy's plan laid out last month in an effort to reduce emissions caused by the regular school busses that run on diesel.
NJ.com reports that if this bill is passed, a school district in South Jersey would participate in the roll-out of the first batch of busses during which would serve as a test to see the results of switching from gas-powered methods of transportation to electric. Obviously, the logistics involved in making the switch would include everything from the cost of the bus itself to the electric bus's battery life. An electric bus can cost anywhere between two to four times the price of the usual diesel-powered yellow busses, and with certain districts already hard on cash, it would take some pretty hefty financial assistance to make this vision come true.
Apparently, one of the many reasons various environmental advocates/groups are calling for the big push towards electric transportation is to protect people from "respiratory health issues" potentially caused by the diesel emissions from traditional school busses. If the legislation were to pass, it would call for various public works departments within each district to study the effects of the switch over the length of three years.
On the flip-side, those who aren't in favor of the switch have presented evidence detailing the newer diesel models and their filters that greatly reduce emissions, putting them close to nothing. With that, then perhaps the more cost effective route to take is upgrading all busses to newer the newer diesel models. However, that doesn't seem like the path most want to venture down.
Regarding which South Jersey school district would serve as the first guinea pig district in the area, that has yet to be specified. The first step to even making electric busses in our surrounding school districts a reality if for this bill to pass. Only time will tell.
Source: NJ.com
10 Things That Should Replace the Burned-out Former Furniture Store in Egg Harbor Township
LOOK: TV Locations in Every State
More From Cat Country 107.3