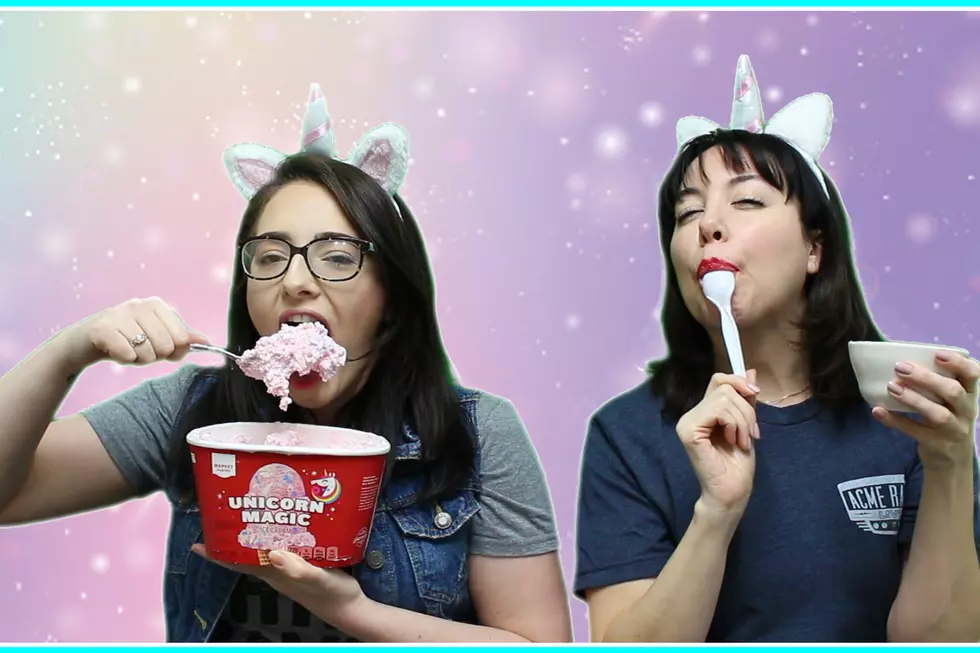 Taste Testing Unicorn Magic Ice Cream [VIDEO]
TSM Chelsea Corrine
Happy National Unicorn Day!!! I love that there is a holiday for everything these days. While we may not get off from work for it or exchange gifts, this holiday may bring a smile to your face. Unicorns are all things happy and magical wrapped up in a majestic creature. What more could you want?
Target recently came out with a Unicorn Magic Ice Cream. As someone who loves taste testing weird foods and love unicorns I had to jump on this opportunity. I grabbed Heather DeLuca from our sister station SoJO 104.9 because she, like me, loves unicorns. We sat down with our unicorn headbands to see if this taste like magic in a tub.
The container says it tastes like "pink fruity ice cream with a sour blue raspberry swirl, frosting swirl and glitter candy bits." I've never heard of pink fruity being a flavor before, but I love Target so I trusted them. Honestly, the ice cream looked just like the Unicorn Frappuccino Starbucks came out with last year. This raised some concerns since the Frappuccino was somewhat less than desirable.
Could Target let me down?
Find out if the Unicorn Magic Ice Cream was a hit or a miss:
More From Cat Country 107.3