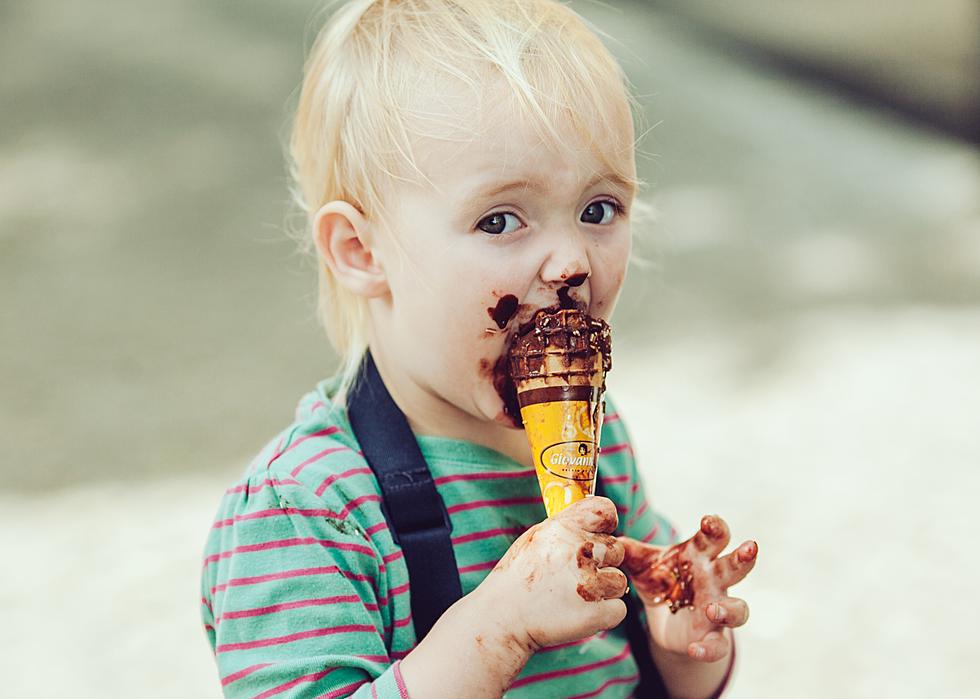 The Best Ice Cream Shop in New Jersey is One of the Best in America! Find Out Why
Unsplash.com Ross Sokolovski
Summer is almost here and with summer comes the heat so how do we cool off? Well, one way I love to cool off is by enjoying some delicious ice cream. Nothing is a better treat in summer than ice cream.
For me, my favorite flavor is simple, it's vanilla. That's my fav but you can add some extras if you want. I do love a good old fashioned hot fudge sundae topped with whipped cream and a cherry. Coffee ice cream is another one I do enjoy along with pistaccio, and chocolate. My wife actually makes her own ice cream and that's always delicious and topped with her homemade preserves, yum!
I came across an article from Eat This, Not That, which listed the best "Ice Cream Shops" in America, including right here in the Garden State. The pick they had for New Jersey is located at 970 Spruce St, Trenton, NJ 08648. The shop is Halo Farm, is based in Mercer County. "Ice cream doesn't get more farm-to-table than this. Based in Lawrenceville, Princeton, and Hamilton Square, NJ, Halo Farm serves up antibiotic-free, hormone-free scoops with taste-tempting flavors like Amaretto with Toasted Almond, M&Ms and Peanuts and Strawberry chocolate chunk. We'll take two scoops, please!"
Have you been to Halo Farms to try their ice cream? Give us your review and what flavor you went with! Do you have other Ice Cream Shops that are delicious here in Jersey, give them a shout-out! Stay cool here in New Jersey this summer with a scoop or two of your favorite ice cream :)
LOOK: 40 Discontinued & Special Edition Kellogg's Cereals
LOOK: 15 Discontinued McDonald's Menu Items
More From Cat Country 107.3