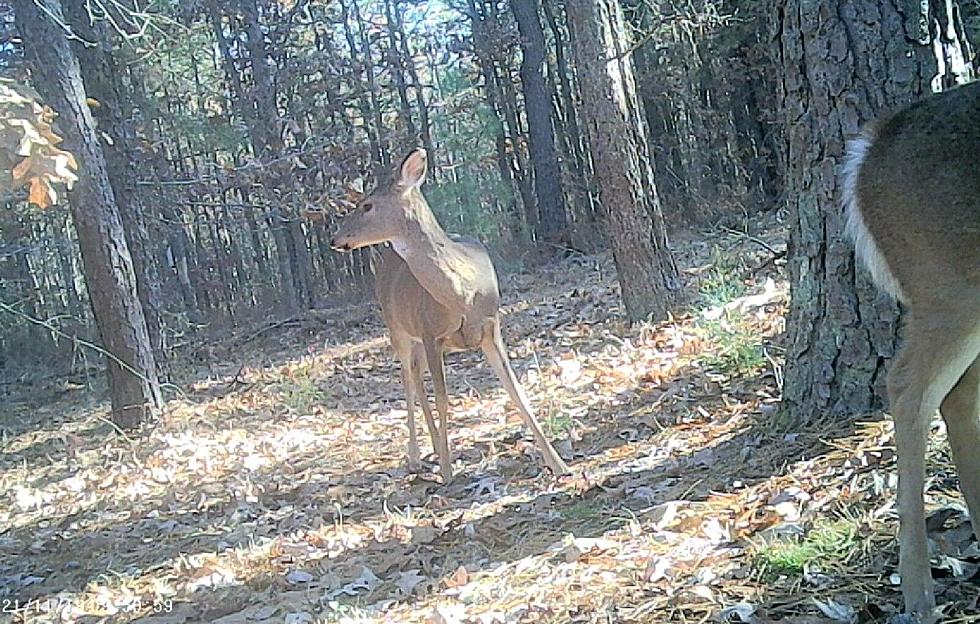 17 Favorite Deer Trail Cam Photos From Egg Harbor Township NJ
JK
For years I've lived with a heavily wooded area in my backyard.
Rarely - usually in the middle of the night, I would catch a glimpse of a deer or two. The sightings were few and far between.
About a month ago, a neighbor told me about a trail camera he'd put in his backyard and all the wildlife he was seeing.
Sounded like a good idea to me!
I bought a relatively inexpensive camera and set in up in my backyard.
I also bought some deer feed (corn) and set it out back. (If you object to me feeding deer in my backyard, I respectively understand your objection.)  There is certainly no hunting allowed anyway near my neighborhood.
So, away my new hobby began. Nothing for the first several days, then, bingo!
I hope you enjoy my photos. I may post more in the future - especially if I can train the deer to do some magic tricks and sing and dance!
By the way, the camera takes an SD card that I can pop out whenever I want and plug in into a laptop to check the photos. Fairly simple.
Deer in Egg Harbor Township
Deer Captured on Trail Cam
23 Pictures Show How Time Has Forgotten About Places in South Jersey
Time moves quickly -- sometimes so fast that it leaves formerly busy stores and buildings behind. Let's take a trip down the Black Horse Pike from Turnersville down to West Atlantic City and see what you may drive past every day and never think about.
Want to Buy This Hamilton Township House That Looks Like a Garage?
Someone definitely had a dream here. Care to finish it?
More From Cat Country 107.3