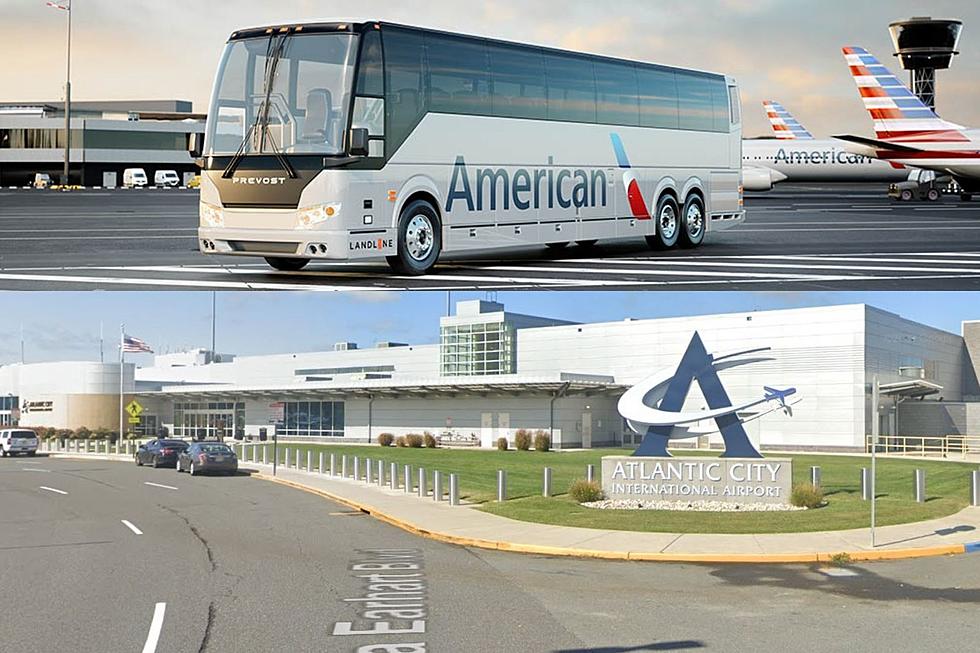 American Airlines Providing Ground Transportation From AC To Philly
Atlantic City International Airport/Google Maps
In the very near future, American Airlines will be providing ground transportation from Atlantic City International Airport (ACY) directly to the American Airlines Philadelphia hub.
This new ground transportation program begins on Friday, June 3, 2022. Tickets may be purchased effective Monday, April 11, 2022, with American and Landline.
American Airline customers will be able to check in at their gate at ACY, board their Landline ground transportation, and then on to Philadelphia.
People who use this service can report airside and proceed directly to their flight. This is convenient and allows the customers to avoid TSA in a larger airport setting.
Checked bags will follow those who use this ground transportation service.
Locals who use ACY for this ground transportation will not have to go through TSA, again in Philadelphia.
The price for ground transportation has not been announced as yet. However, it is expected to result in substantial savings by not having to pay for airport parking of your personal vehicle.
Each bus will hold up to 35 people.
People in the Greater Atlantic City area have been asking for convenient ground transportation from Atlantic City International Airport to Philadelphia.
American Airlines will be doing similar ground transportation at the Allentown/Bethlehem, Pennsylvania Airport.
SOURCE: Airline Weekly
Atlantic City's Firsts Throughout History
More From Cat Country 107.3