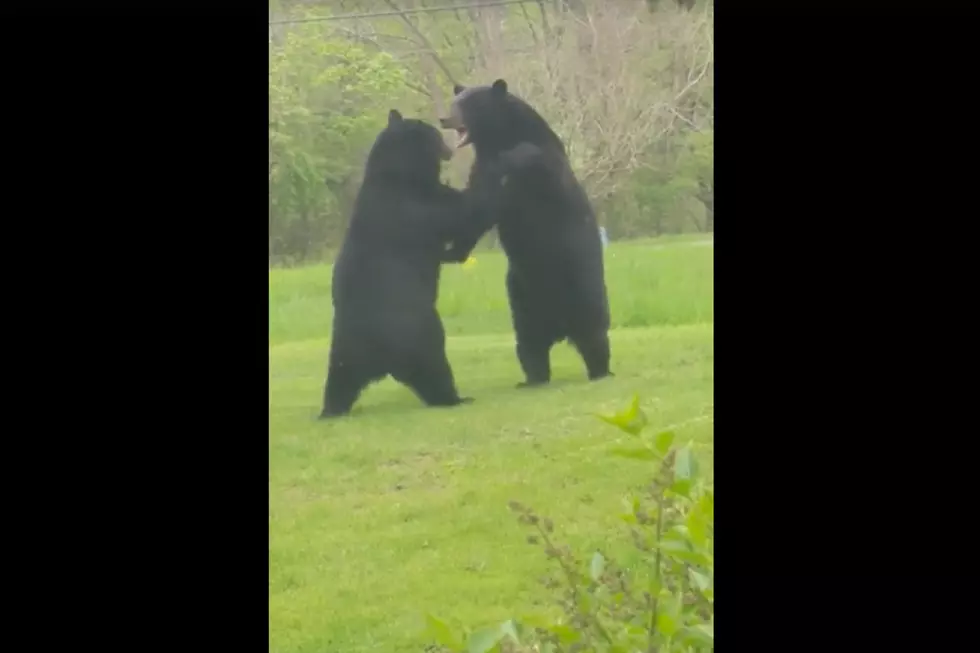 Bear Fight Captured on Video in NJ Yard!
Corey Bale via Facebook
Imagine waking up with every intention of having your morning coffee on the porch only to discover two of North America's biggest predators having an all-out sparring war in your front yard.
That's exactly what happened to Sussex County resident Corey Bale. He came outside to find two huge bears viciously attacking one another in his yard last week. Video of the incident shows the bears fiercely brawling while growling at each other. Take a look below... **If you're not seeing the video, click the picture below**
Corey Bale via Facebook
After conducting a bit more research about the incident, it turns out the fight was even worse than it looks. Bale reportedly found chunks of bear hair and blood after the two animals finally fled his property.
NJ.com
says the two were
fighting over a female
that was hiding nearby. Bale received a phone call from his neighbor warning him about what was happening and finally heard it for himself after initially checking the backyard.
More From Cat Country 107.3