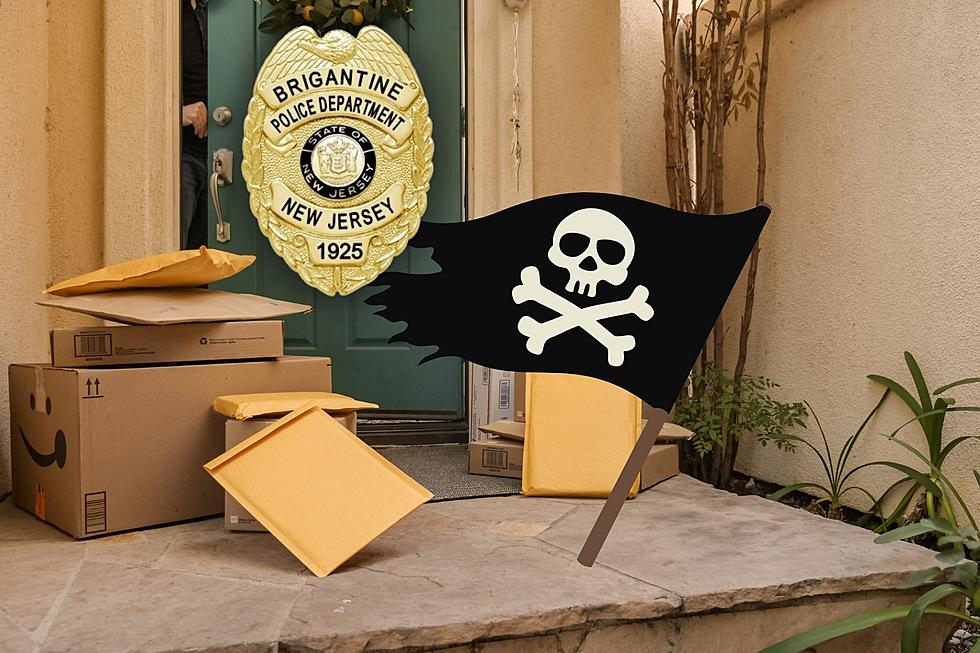 Brigantine, NJ, Police: Porch Pirate, With 2 Warrants, Arrested
Alleged porch pirate arrested in Brigantine NJ - Photo: TSM Illustration
Officials in Brigantine say a porch pirate has been arrested after allegedly stealing a cell phone that was delivered to a home on Thursday.
And that suspect had two warrants out for his arrest, one in Brigantine.
According to police, a package was stolen from a home on the 300 block of 21st Street South. The victim was able to provide surveillance footage of the theft to authorities.
The next day,
Brigantine Police received a call regarding two suspicious males walking behind houses in the 300 block of 20th Street. Members of Squad 4 arrived and, based upon the call and police observations, detained the males for further investigation. During this time, one of the males provided a fake name to police and then attempted to flee from patrol, but was immediately stopped and apprehended.
That man, identified as 42-year-old Thomas J. Gallagher of Brigantine, was arrested, and, "evidence was located that linked him to the package theft from the day prior."
Gallagher was wanted on two arrest warrants, one of which was issued by the Brigantine Police Department for an unrelated matter.
Gallagher was charged with,
Theft of movable property
Hindering apprehension
Resisting arrest
Possession of prescription legend drugs
He was lodged in the Atlantic County Justice Facility.
The second man was allowed to leave the scene after his identity was documented; police believed he had not committed a crime.
If any residents in the area have video surveillance of suspicious activity or have had items stolen, you are asked to contact the Brigantine Police Department at (609) 266-7414.
The public is reminded that charges are accusations and all persons are considered innocent until proven guilty in a court of law.
Look inside: stunning beach house on 63rd St. in Avalon for sale at $15.7M
The 29 Best Local South Jersey Restaurants as Determined by Locals
If you want to know where locals eat in South Jersey, this list will point you in the right direction.
More From Cat Country 107.3