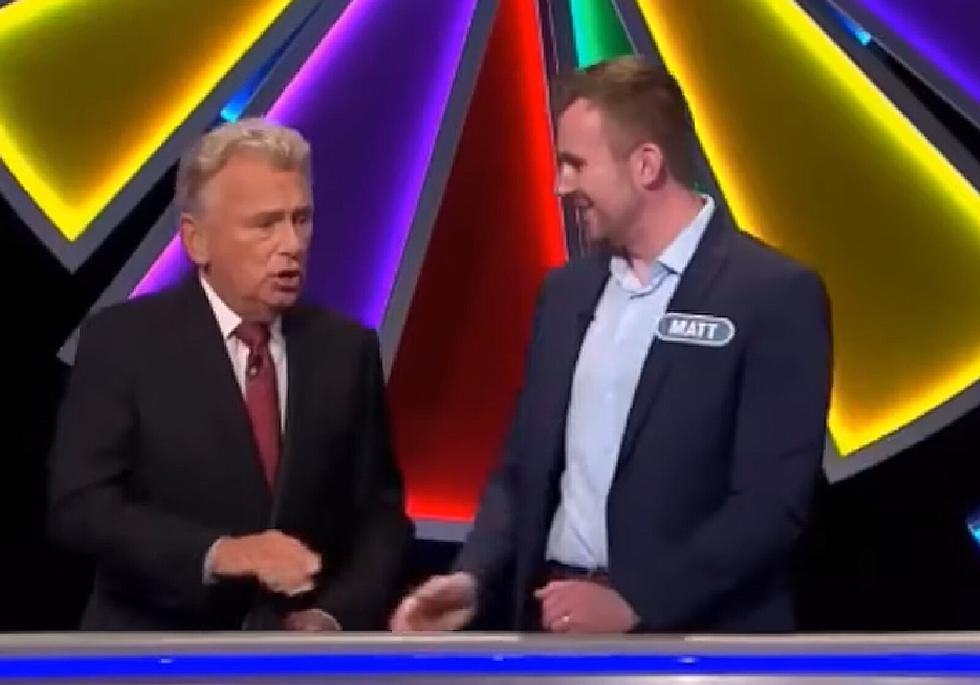 Buena NJ Man Scores Cash on Wheel of Fortune
YouTube
Matt Gunderson made his showing on Wheel of Fortune Wednesday night.
Gunderson is originally from Buena, but now lives in Pittman. He did say "Hi" to his Mom and Dad, who still live in Buena. Matt used the show's introduction to announce that he and his wife are expecting a baby girl!
It didn't take Matt long to pull in some cash. He won the 2nd puzzle of the night, scoring a $2,000 victory.
On the 3rd puzzle, Matt started off landing on "Bankrupt", but on his next turn he racked up close to $5,000, but unfortunately he then landed on "Lose a Turn." He lost that puzzle.
The going after that was a little tough for Matt. His next victory didn't come until the 7th puzzle. He won a "Triple Toss Up" for $2,000.
On the "Final Spin Game" Matt scored a victory in the puzzle, solving "Shocking Conclusion" for $3,000. That win gave Matt a total of $7,000 - but, it wasn't enough to continue in the game, and he finished with $7,000 in winnings. A second place finish.
Congratulations, Matt! That $7,000 should come in handy with a baby girl on the way!
One bonus - Matt didn't embarrass himself at all, so he' won't be one of those "bad" plays will live on in online memes forever!
You can check out the show's full episode here:
Check out this Port Republic Home - Perfect for Pool Parties!
If you like to entertain, this works!
Leaping Dolphins and Whales Near Cape May NJ
Our friends at the Cape May Whale Watcher Have Shared Some Unbelievable Photos!
More From Cat Country 107.3