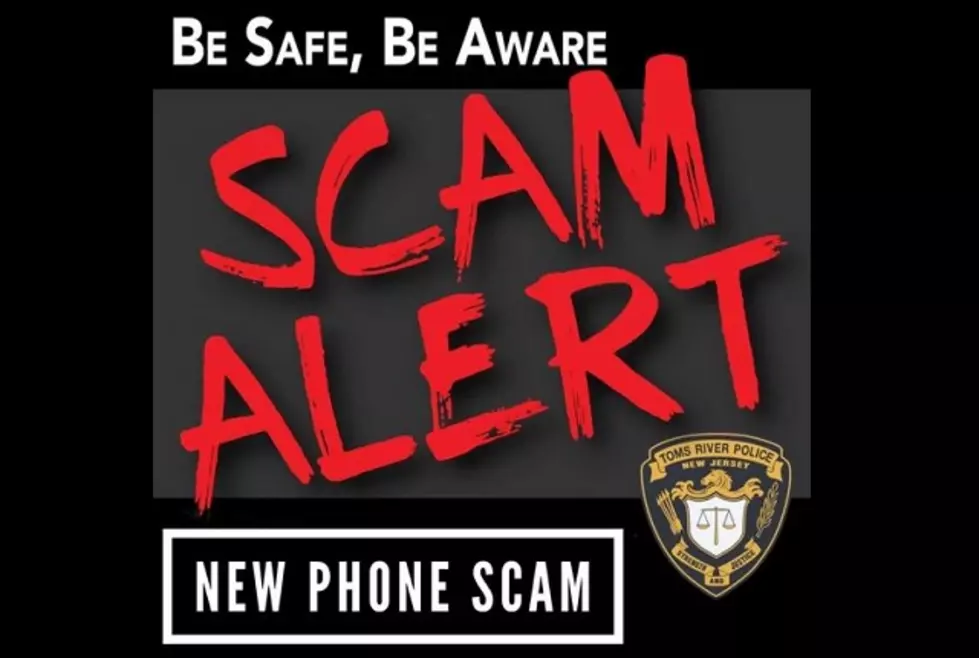 Don't Fall For A Fake Police Scam
facebook.com/tomsriverpolice
The Toms River Police Department took to Facebook to warn people about a phone scam going around.
Apparently, lots of people have been getting phone calls from "Sgt. Scott Kenny from the Toms River Police Department." The caller says it is an urgent police matter, and requests an immediate call back. It's the sort of thing that would immediately smell fishy to most people, but there are also plenty of people who would think "oh crap, I better call the cops back so I don't get in trouble."
The TRPD wants to stress that they are not behind these calls. If you do happen to get one of these calls, or one similar, you can call 732-349-0150 and to confirm whether or not the call was legit. And just as a reminder, the Toms River Police Department will NEVER request payments, especially via gift card, for fines over the phone.
Enter your number to get our free mobile app
It's a shame that scams like this are still preying on unsuspecting people. I have the setting on my phone to block unknown callers, so something like this would go right to my voicemail anyway. I feel like I'm aware enough to sniff out a scam, but if this caller sounded legit, I'm sure there are plenty of people who, at the very least, would call back to see what was up. The second part that involves paying a fine over the phone, especially by gift card, is what I can't believe ever works. I've seen a few TikToks where a guy will dupe the scammer by purchasing a gift card, then activating it for themselves before sending it to the scammer, and it's hilarious.
Be careful, tell your family, and make sure your grandparents aren't falling for things like this!
KEEP READING: South Jersey Boardwalks & Promenades We Love
More From Cat Country 107.3