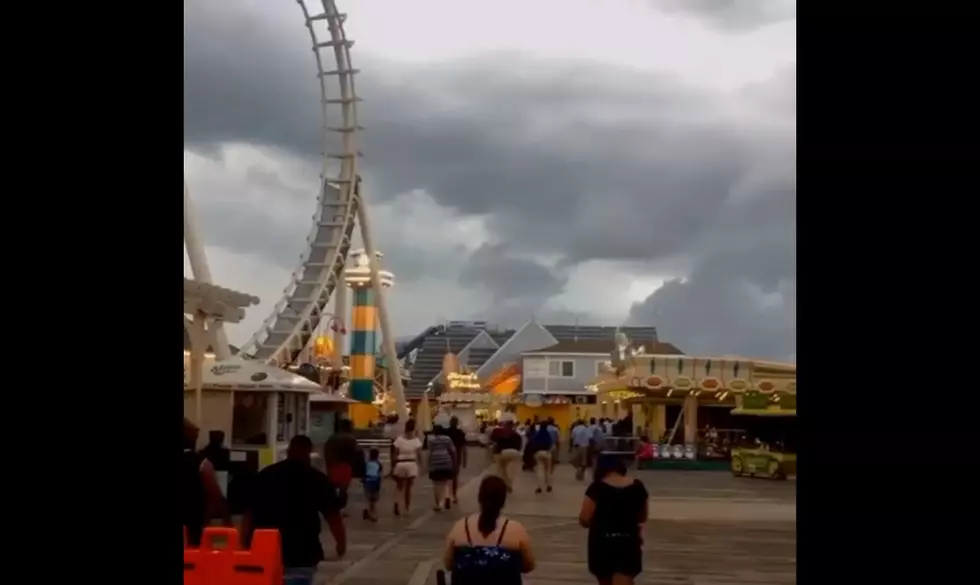 Footage of Last Night's Storm From the Wildwood Boardwalk
Wildwood Boardwalk via Facebook
The storm our region experienced last night was nothing short of a doozy.
Crazy thunder and lightening, extremely heavy rain, and fast winds were enough to leave some South Jersey residents with a bit of a mess to clean up this morning. If your pet's afraid of storms, you were probably up for a good portion of the night if you live in certain parts of Atlantic and Cape May counties.
Enter your number to get our free mobile app
You always have to look for a silver lining, right? In this situation, the silver lining is that the storm made for some pretty cool photos and videos. The Wildwood Boardwalk's Facebook page shared a video of how quickly the clouds moved in over the Wildwoods last night and how quickly darkness fell over the boards.
Wildwood residents were sharing pictures of the sky in the comments that showed just how dark it got before the clouds opened up over the beach.
If you're dealing with the aftermath today, good luck with your cleanup.
MUST READ: Tips for Staying Safe on the Beach in 2020
More From Cat Country 107.3