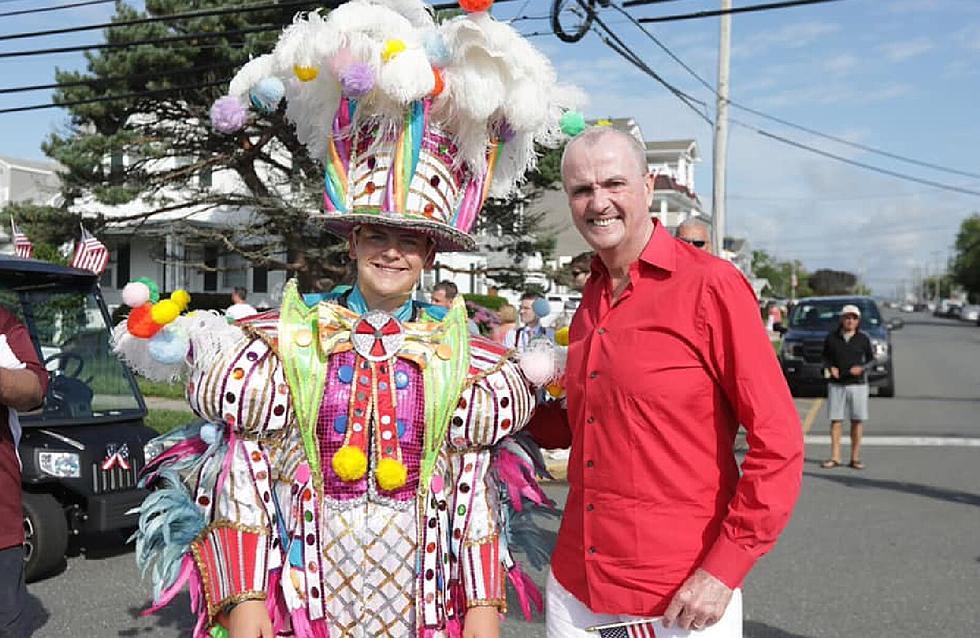 Gov Murphy Spent the 4th in Cape May County NJ and the Internet Puked
Facebook - Governor Phil Murphy
New Jersey Governor Phil Murphy spent some time in Cape May County on Independence Day, and the internet reacted - with many comments not being favorable for the governor.
Sunday, Murphy visited both the Wildwoods and Cape May, sharing photos from events in both places on his social media.
Many of those who chose to comment didn't do so in a very kind manor.
From his participation in a July 4th parade in North Wildwood, Murphy posted the following on Facebook:
While there were some good comments, there were several not-kind comments:
* "Notice there no flag pictured with him. Just another clown!"
* "Go back where you came from."
* "Wow King Phil of Trenton you actually know where Cape May County is?"
* "Strut on back to Trenton, it's clear you don't care about South Jersey!"
* "How about all the elders in the nursing homes you killed in Paterson."
* "Some of us who lost our business and couldn't recover can't afford to go out of town to celebrate Phil...but I forgot...you got your salary every week."
* "Do everyone a favor and keep your a$$ out of south jersey!! Actually better do everyone a favor and leave New Jersey!!!"
* "I want Independence from you and your socialist government!"
* "Nice t*** Phil. Go to Atilis Gym and work on those!"
Another post from Governor Murphy was about his stop in Wildwood:
Once again, some not-so-positive comments:
* "Why does the whole state have to contribute to pay for wildwoods boardwalk? What do they do with tax money they collect from the tourist?."
* "Yea it's a nice smoke free walk on the boardwalk, while front line employees are subjected to cigarette smoke inside casinos, the only place in New Jersey you can smoke. You could have done something, but you chose profits over front line workers (most of which are minorities)health."
* "You're free to walk the boards while poor souls (as you like to say) like my father-in-law, who is vaccinated, are not free in assisted living facilities in this state. My husband and his siblings still have to make an appointment (24 hrs before their one hour scheduled time with him). Meanwhile we only have 100 cases here in Gloucester County and zero covid deaths for the past two weeks or more. These are not poor souls, they're forgotten souls. Forgotten by YOU.SHAME ON YOU!!"
Meanwhile, over on Twitter, a lot more of the same kind of negative comments:
* "Does that shirt come in a Men's?"
* " You really are an all-time crappy dresser."
* "Unfortunately we have no independence or constitution in the Peoples republic of nj."
Hey, look, it's politics, and people on one side will often hate office holders on the other side.
It really is, though, quite amusing!
A look at Ocean City, NJ, on the 4th of July
What's one of the best ways to spend the 4th of July at the Jersey Shore? In Ocean City with huge crowds and spectacular fireworks. Let's take a walk...
The 10 Commandments for Visiting South Jersey
We happily welcome visitors to South Jersey, but it's important to realize that we have some guidelines that we'd like everyone to follow.
South Jersey Beaches Ranked From Worst To Best
A new article currently ranked all NJ beaches, but we're focusing on where each South Jersey beach falls on the scale.
More From Cat Country 107.3