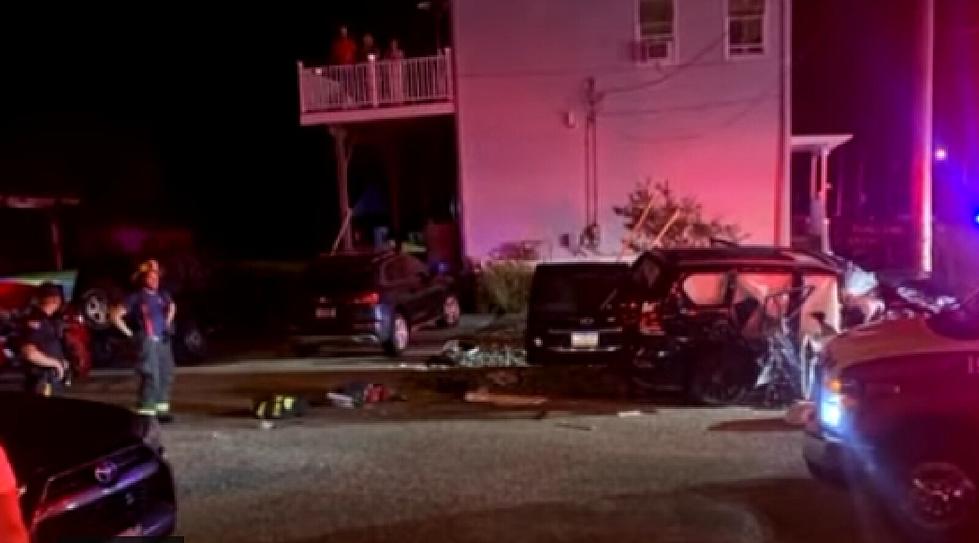 High Speed Crash in Strathmere NJ Claims Life of Willow Grove, PA Man
YouTube - CBSPhilly
Almost a dozen cars were damaged and a life lost as the result of an accident in Strathmere early Sunday morning.
CBSPhilly is reporting that New Jersey State Police are investigating the accident that happened in Strathmere.
It's being reported that an SUV struck eight parked cars on County Road 613 (Known in the area as Commonwealth Avenue), overturned, and came to rest on Webster Avenue.
CBS Philly says witnesses report the vehicle traveling at a high rate of speed.
Reports say a rear-seat passenger died in the crash. CBSPhilly says he's been identified as 23-year-old Trevor Hirsch of Willow Grove, Pennsylvania. A front-seat passenger is reported to have sustained serious injuries. He's been identified as 21-year-old Ryan Hirsch of Coopersburg, Pennsylvania. The driver of the vehicle, 23-year-old Nicholas Hirsch, of Coopersburg, suffered minor injuries.
The investigation is continuing.
SOURCE: CBSPhilly.com
17 Things You Likely Don't Know About the Garden State Parkway
You probably drive on the Garden State Parkway all of the time, but how much do you know about one of the busiest roads in New Jersey?
The Worst Intersections in Atlantic County
Local Residents Names These Intersections as the Worst
You're From South Jersey If You Know These 22 Facts To Be True
You know you're from South Jersey when they're hoagies, not subs, it's pork roll, not 'Taylor Ham', and you drive east to get to the beach instead of south.
More From Cat Country 107.3