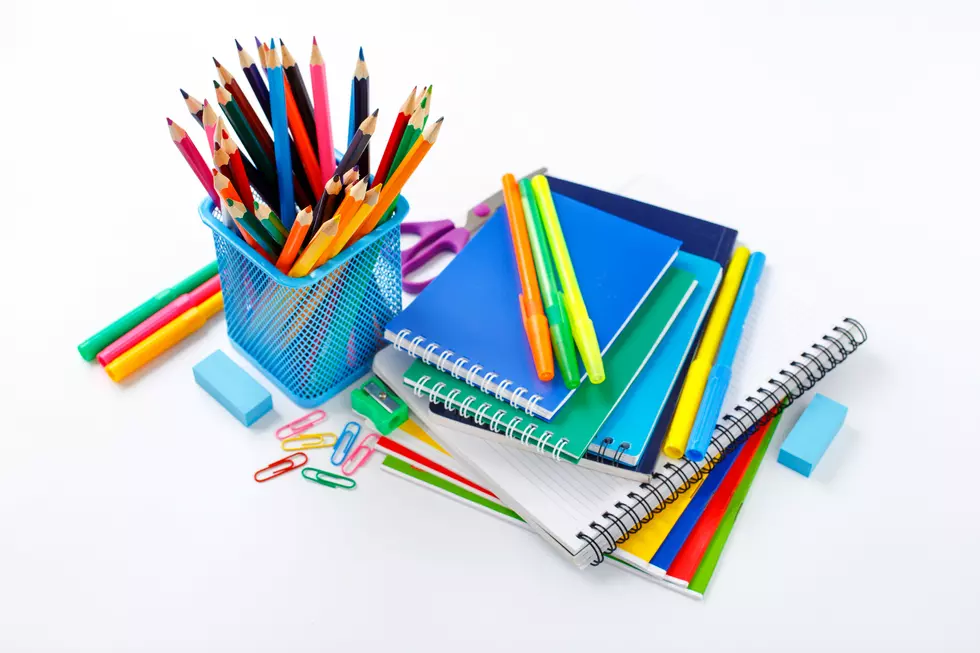 How to Make School Shopping Easy
Thinkstock
Back to school shopping can be stressful. The crowds, the cost, and the out of stock items can make shopping for school supplies worse than Black Friday. Luckily, technology can make this whole endeavor a little easier. You need to pre-plan a little bit, but it will make your school year easier.
Online shopping is the key. These online school lists from the above retailers allow you to shop online right from the list. You can then have the items shipped to your house or pick them up in store. Now you are not fighting the crowds or wasting time looking for out of stock items.
Stock up on the usual essentials. You know every year pencils, pens, notebooks, folders, and if your kids are older binders will be on the list. Keep a stock of them at home. You can get folders at Target for .15 cents, buying extra each year will help in the upcoming years.
You can also use your Amazon Prime membership to use. Free two day and extremely cheap one day shipping may come in handy if stores are out of stock on certain items.
Quick tip for college kids, DO NOT BUY YOUR TEXTBOOKS IN ADVANCE. Most, if not all, professors know you won't have your text book on the first day. Sometimes the required textbooks aren't actually required. Also, never buy them from the college. They are overpriced and you will be waiting on line for hours.
More from Cat Country 107.3:
More From Cat Country 107.3