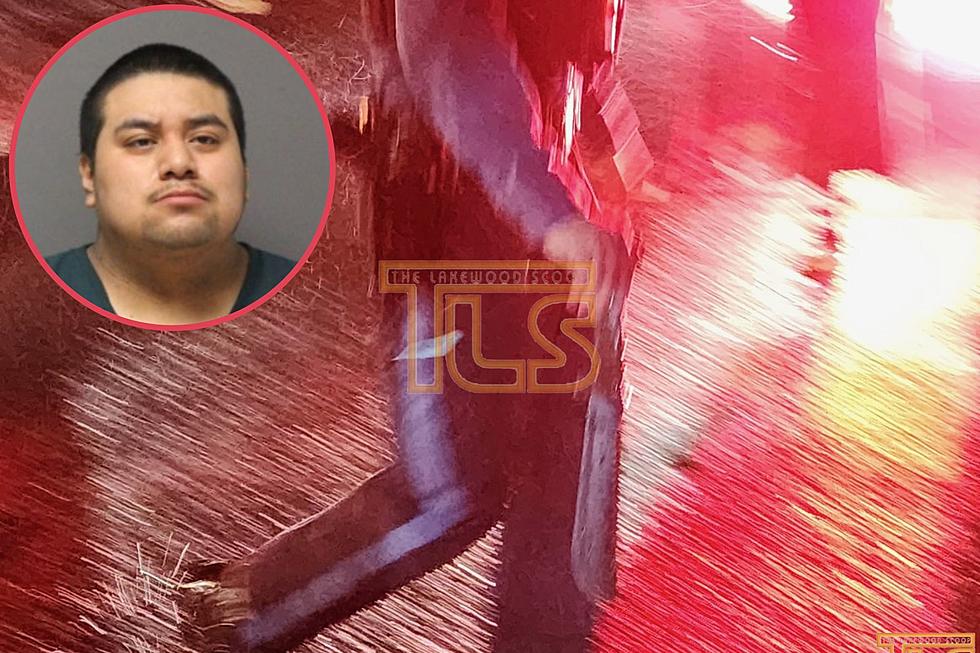 Lakewood, NJ man with machete charged with menacing people near synagogue
Max Sanchez, machete found after threat 3/13/23 (Ocean County Jail, The Lakewood Scoop)
🔴 Max Sanchez's 'meancing behavior' made a group feel unsafe and call 911
🔴 Police found Sanchez and took him to the Ocean County Jail
🔴 He may be involved with other similar incidents in Lakewood
---
LAKEWOOD — A township man holding a machete approached a group of people on a sidewalk late Monday night causing them to be fearful.
Police Capt. Greg Staffordsmith said 22-year-old Max Sanchez didn't make a specific threat but his "menacing behavior" caused the individuals to be concerned for their safety. They ran toward the Satmar Schul synagogue two blocks away to call 911. Sanchez was quickly located by responding officers and taken into custody. Staffordsmith said the machete was also recovered.
He faces numerous charges of assault and possession of a weapon for an unlawful purpose and is being held at the Ocean County Jail.
Staffordsmith, however, said this did not appear to be a hate.
"Although last night's incident occurred in a neighborhood where a large portion of Orthodox Jewish families reside, there is nothing that indicates that Sanchez chose to menace the victims based on their religious beliefs," he said.
"Despite the Lakewood Police Department best efforts to provide excellent service, we strongly remind our citizens that if they See Something, Say Something," he added.
Involved with other incidents?
Police are investigating whether Sanchez may have been involved with several other similar incidents including an incident outside the Bais Medrash Torat Chesed Yeshiva on Monmouth Avenue on Jan. 5.
The Lakewood Scoop was first to report on this incident.
Dan Alexander is a reporter for New Jersey 101.5. You can reach him at dan.alexander@townsquaremedia.com
Click here to contact an editor about feedback or a correction for this story.
Up or down? Average property tax changes in NJ in 2022
Below are the average property tax bills for every municipality in New Jersey last year.
The towns are listed from the biggest cut in the average bill to the highest increase. On the county maps, the deeper red color means a higher increase above 2% whereas the darker green signifies a smaller increase or a reduction.
Each listing also shows how the average tax bill is split among the county, school and municipal governments.
LOOK: Food and Personal Care Shortages We Could See In 2023
Learn about the 13 potential shortages that could impact stores in 2023, from produce and meat to snacks and beverages.
Weird things NJ taxes - and some they don't
In general, New Jersey assesses a 6.625% Sales Tax on sales of most tangible personal property, specified digital products, and certain services unless specifically exempt under New Jersey law.
However, the way the sales tax is applied in New Jersey sometimes just doesn't make sense.
New Jersey puts out an itemized list for retailers that spells out what is, and what is not, taxed.
Perhaps because this is New Jersey, there are some bizarre and seemingly contradictory listings.
More From Cat Country 107.3