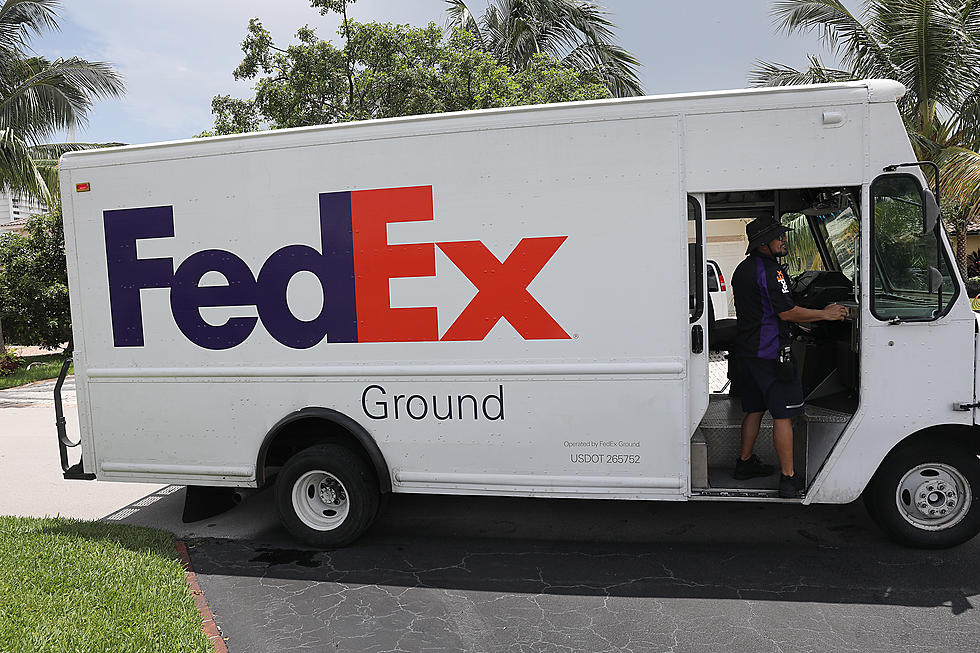 Man Jumps in and Steals FedEx Truck In Galloway
Getty Images
A man jumped in and stole a FedEx truck as the driver was making a delivery on Chris Gaupp Drive in Galloway late Thursday morning.
Thanks to great communication and GPS technology, the truck was quickly found on Mannheim Avenue. The driver, a Lindenwold man, was quickly located and arrested.
On August 8th at approximately 10:59am, officers of the Galloway Township Police Department responded to the area of the Bacharach Rehabilitation Center for a report of a male who had attempted to steal a vehicle, belonging to the Rehab Center. The incident was initially reported by Atlanticare Regional Medical Center Security. Atlanticare security Officers pursued the suspect, described as a white male wearing black shorts and a green shirt, until losing sight of him near the Starbucks, in Sunrise Plaza.

A short time later a Federal Express delivery driver reported his vehicle had been taken, while he was making a delivery at 310 Chris Gaupp Dr. Due to the extremely close proximity to the area where ARMC security lost sight of the male suspect, it was quickly gleaned, the same male had taken the delivery vehicle, a 2012 Freightliner. Officers immediately began to look for the Fed Ex vehicle. Utilizing the GPS of the Fed Ex drivers phone, which was in the delivery vehicle, Officers were able to track the vehicle, eventually locating it at the North end of Mannheim Ave.

Upon locating the vehicle, Officers were able to take the suspect, identified as 30 year old Gregorio Procopio, of Lindenwold, into custody without further incident. Mr. Procopio was charged with the Unlawful Taking of a Means of Conveyance and Criminal Mischief. The charges were placed on a summons and Mr. Procopio was released pending court proceedings. The Federal Express driver was reunited with his delivery vehicle.
More From Cat Country 107.3