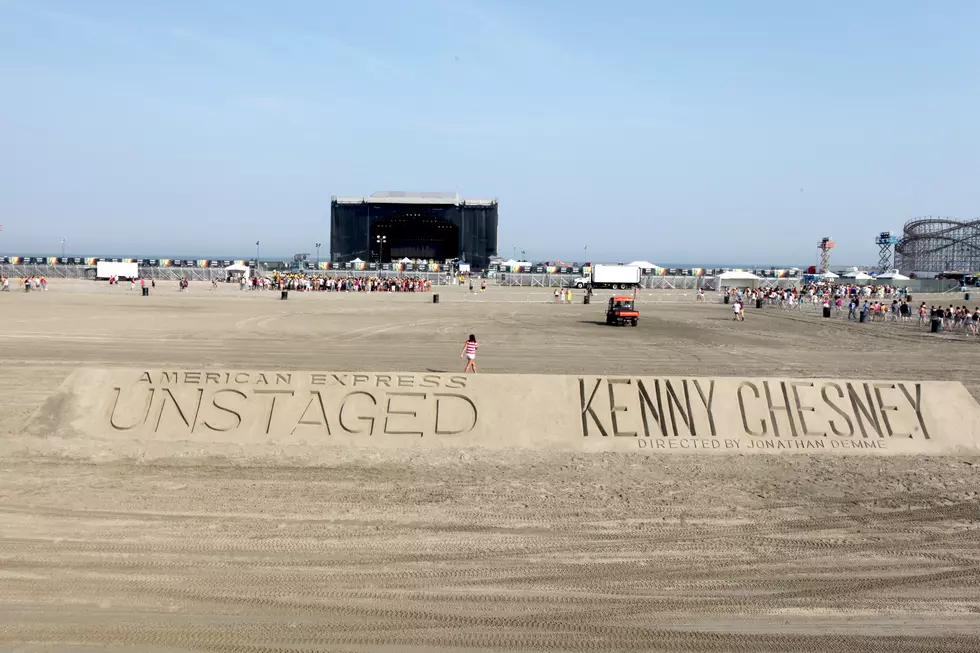 Saturday Night: Recreating Kenny Chesney Concert in Wildwood
Donald Bowers
This Saturday night on Cat Country, a special - "The Cat Country Bar and Grill." We will be recreating the Kenny Chesney concert on the beach on Wildwood.
In 2012 Kenny Chesney played a concert on the Wildwood with more than 15,000 packed on the beach. Many who were there will tell you it was their favorite concert ever.
Interestingly enough, Kenny Chesney has said it was HIS favorite concert ever!
It was a beautiful night, with a great crowd, and some great music.
The concert was free - to those lucky enough to have a ticket. Cat Country gave away about 10,000 tickets in just a matter of 3 days!
The concert was actually intended for an online audience, as part of the American Express "Unstaged" concert series. Anyone not at the Wildwood Beach, around the world could tune in and watch the show, which was produced by famed movie producer Johnathon Demme.
The concert was available online for a very short time (a week), then it was pulled off the internet.
We'll also be sharing stories of the show, and will invite you to add yours Saturday night.
So, plan to join us for the one-of-a-kind-special:"The Cat Country Bar and Grill  - The Kenny Chesney Wildwood Concert", Saturday night at 7pm on Cat Country 107.3.