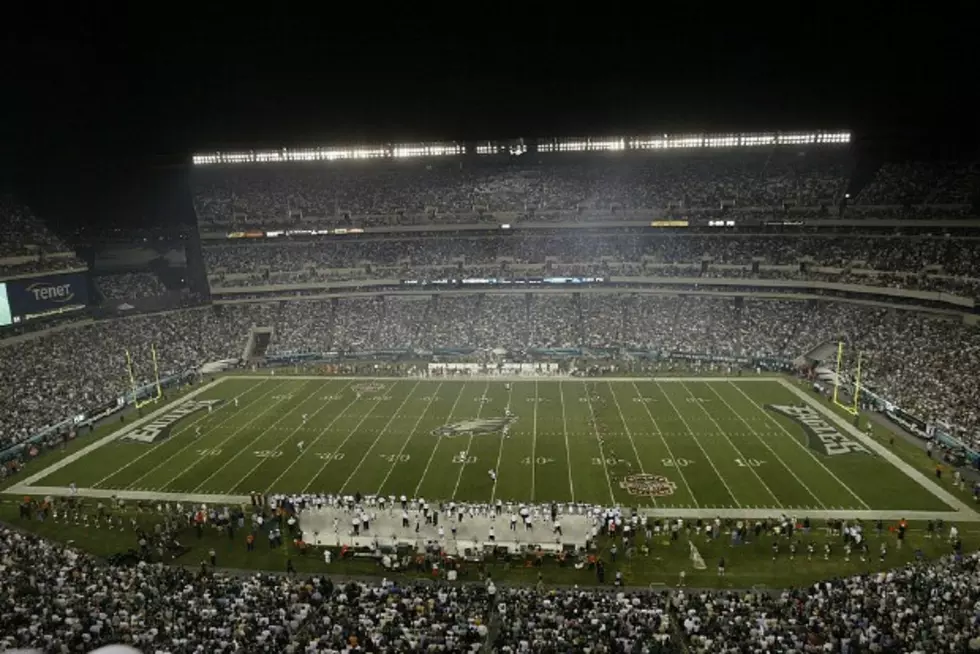 The Best Food to Eat at Our Local NFL Stadiums
Doug Pensinger/Getty Images
The quality of food at football stadiums has been getting better and better.  So, what's the best thing to eat at our local stadiums?
I'll start with the Eagles, since they're my team :)
Philadelphia Eagles - Lincoln Financial Field - Chipotle Mac & Cheese -
This mac & cheese consists of black cherry-smoked pulled pork or maple sugar-smoked pulled chicken and is graciously topped with Cool Ranch Doritos -- or as Europeans call them, Cool American Doritos.
New York Jets - MetLife Stadium - The $50 Jumbo Jet Breakfast Bagel -
What Gang Green lacks in success, organizational structure, sartorial taste, and overall dignity, it compensates for with the most egregiously greasy, temptingly overstuffed breakfast sandwich this side of Guy Fieri's personal kitchen.
New York Giants - MetLife Stadium - The Kitchen Sink -
Despite having two teams with "New York" in their names, only one NFL team actually plays its home games in the Empire State, and it's all the way up in Buffalo.

The G-Men pay aggressive homage to their real home (New Jersey) by stuffing a sub roll from Calandra's Bakery with both Thumann's hot dogs and Premio sausage, peppers, onions, and a few healthy lines of vinegar cream dressing. To top it all off, the concession workers make you hum "Born to Run" and pump your fist while you take the first bite. It's kind of annoying, actually.
I'll need to try these delicious offerings!
More From Cat Country 107.3