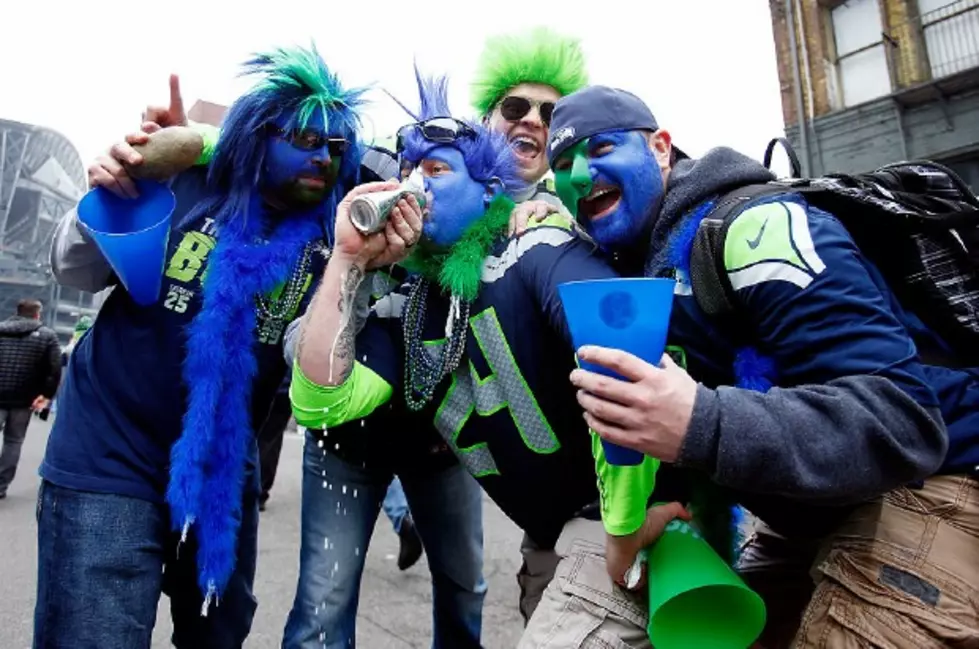 The Perfect Craft Beer for Your Favorite Football Team
Jonathan Ferrey/Getty Images
As football season comes into full view, what's the perfect craft beer for your favorite team?
My team is the Philadelphia Eagles.
Thrillist says that the best craft brew to imbibe while watching The Birds is Dock Street Man Full of Trouble.  I've never heard of this beer!  But I think I need to get my hand on one before 1pm Sunday...
Thrillist says the beer is as serious as Eagles fans,
Philadelphia Eagles

Their beer: Dock Street Man Full of Trouble
The pressure from fans and the media on a new head coach in Philly is intense. Especially the new head coach of the Eagles. Chip Kelly was fired last season and was run out of town so aggressively, he had to take a job as far away as physically possible in San Francisco. And while Doug Pederson will probably get a year or two to figure things out, the 5.2% ABV Man Full of Trouble's London-style porter is perfectly named. Now that Bradford's gone, good luck figuring out whether to start a rookie or a career backup at QB, Dougie.
If you're a Giants fan...
New York Giants

Their beer: Other Half All Green Everything
If you watched the Giants play last year, you probably noticed two things: Odell Beckham Jr. is a sports robot designed by scientists to catch footballs in eye-popping, unconventional ways; and the Giants' best defensive player is a guy who doesn't have all 10 fingers. Sorry, DRC. The owners wised up in the off-season and spent $200 million to sign ends, tackles, and corners. Maybe this year their best player on D will be someone with 10 fingers. Either way, raise a super-duper-hoppy (120 IBU!) All Green Everything triple IPA to celebrate the Giants spending a lot of green on defensive players. They'll probably still miss the playoffs.
Or perhaps, a Jets fan...
New York Jets

Their beer: Alphabet City Alpha Male IPA
Football is a game played by alpha males for a bunch of people who sit on a couch and cheer from a safe distance. Jets fans can sip on 6.2%, hop-packed Alpha Male in honor of Darrelle Revis, who, despite being 31, can still be called a shutdown corner. With Ryan Fitzpatrick re-signed, some killer play on D, and Todd Bowles looking like he's a legit head coach, maybe this could be the year. Wait, they still have to play in the same division as the Pats and much-improved Bills. Good luck to them!
Cheers!  And go Eagles!! :)
More From Cat Country 107.3