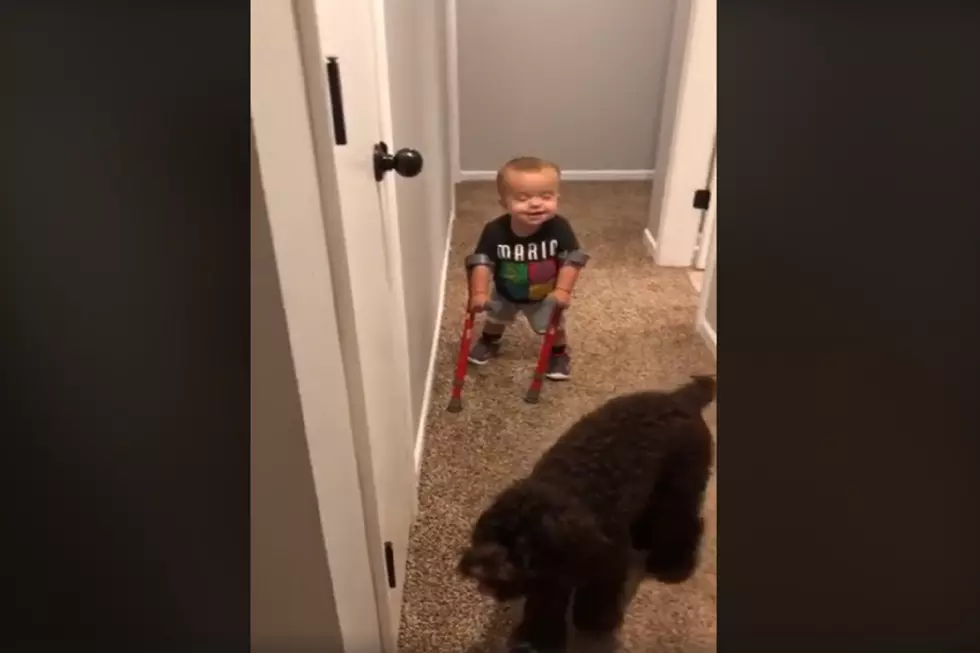 Toddler Will Finally Walk Without Crutches To Trick-Or-Treat Tonight
Defying Odds: Roman's Journey via Facebook
Little Roman Dinkel, the toddler Facebook sensation, was diagnosed with Spina Bifida as an infant and was never expected to walk.
He's come so far, but Roman's not done yet! People.com reports that not only has Roman made a TON of progress, but he will be going trick-or-treating tonight WITHOUT CRUTCHES! If this didn't just put you in your feels, you may have no soul.
He's already dressed up as Luigi and has participated in various Halloween activities independent from the crutches.
His story is so inspiring and his soul is so bright. The only thing to say is congratulations, Roman! Keep following your dreams and reaching for the stars!
Who says there's no such thing as a Halloween miracle?
More From Cat Country 107.3