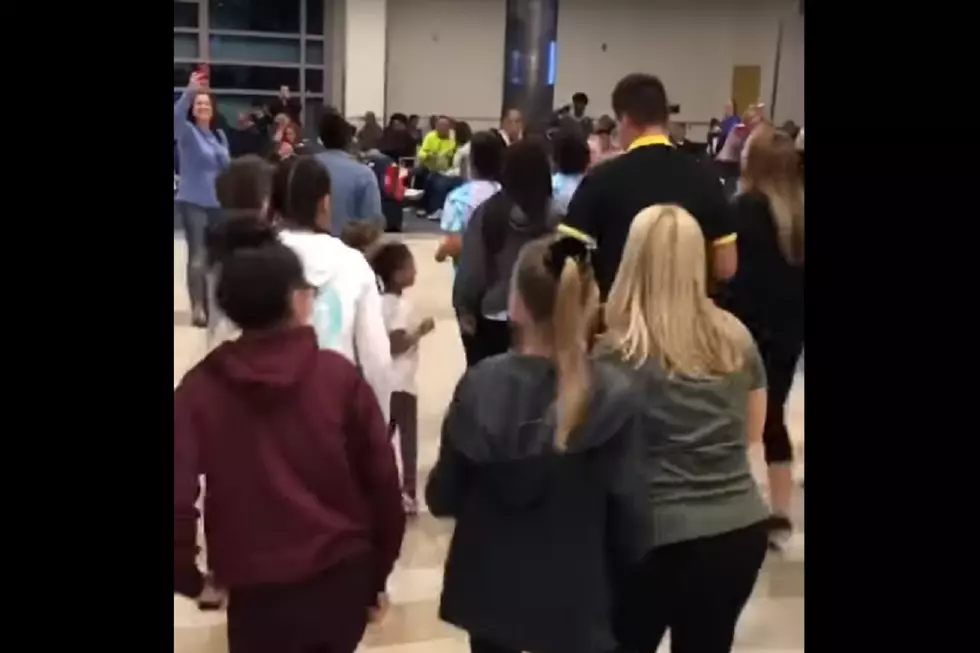 Video of South Jersey Cheerleaders Airport Dance Goes Viral
NJ.com via Youtube
That's just what these cheerleaders did according to NJ.com. The South Jersey Storm cheerleading squad was headed back to Atlantic City from a competition in Myrtle Beach when their Spirit Airlines flight got delayed. Before anybody knew it, the girls broke out into a dance right in the middle of the gate!
The best part about the whole ordeal was the Spirit Airlines employees that had joined them on the fun! Check out the video:
Check out the full story HERE! Yo go, gals!
More From Cat Country 107.3