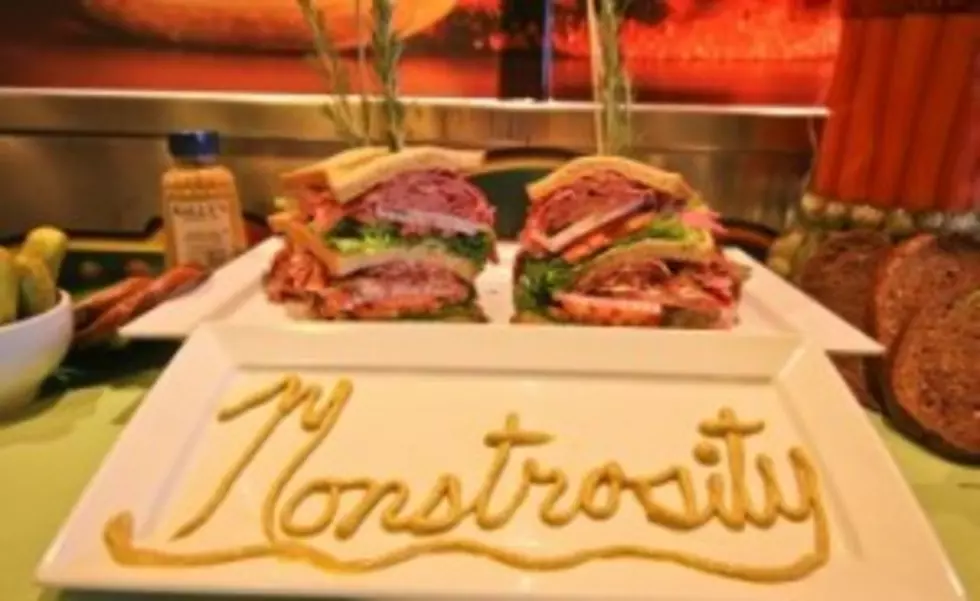 Are You Ready To Eat Against Joe Kelly? Sign Up Here!
I'm looking for someone to eat with. Or eat against.
Thursday on the Cat Country Morning show, I will do battle against one person. If it's you, you'll join me in the Cat Country studios at 7:45am Thursday. We'll each try to eat the sandwich from Pickles Deli, known as the Monstrosity with Mustard! It's 3.8 pounds of sandwich!
We'll each have 30 minutes to eat. If you eat more than me, you win a one night mid-week stay at Bally's of Atlantic City, plus, Dinner for Two at Pickle's.
Also, if you finish your Monstrosity in less than 30 minutes --- your plate licked clean --- you'll get a free sandwich every day you walk into Pickles until Labor Day!
If you want to enter the chance to come into the Cat Country Studios Thursday Morning at 7:40am and eat, sign up here.
We'll announce the name of the challenger Wednesday Morning at 7:45am.
More From Cat Country 107.3