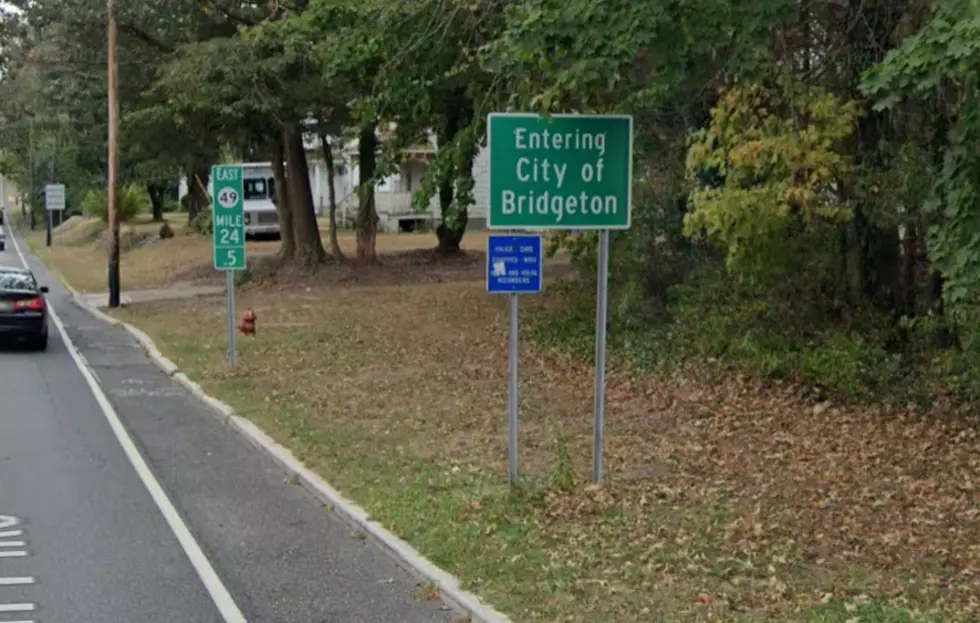 Bridgeton Police: Man Assaulted With Metal Pipe in Park
City of Bridgeton sign - Photo: Google Maps
Cops in Bridgeton are asking for the public's help as they try to find two men who assaulted another man with a metal pipe Wednesday night.
Bridgeton Police say at about 7:00 Wednesday night, they responded to Inspira Medical Center in Vineland for the report of an assault victim.
The man, whose identity was not released, told police he was in the city park with two other men when an argument began. The victim stated the two men assaulted him with a metal pipe.
According to police, the victim sustained injuries to his head, left ear, left eye, and right shin.
Descriptions of the assailants were not provided by police in a press release.
Meanwhile, at about 5:00 Wednesday evening, Bridgeton Police were called to the 100 block of Bridgeton Avenue for the report of a stolen vehicle. The victim told police he left his 2007 Toyota Prius running and unattended in the street. When he returned, the car was gone. A more complete description of the vehicle was not provided by police.
Anyone with information about either event is asked to contact Bridgeton Police at (856) 451-0033. Information can also be submitted through the BPD's website.
Enter your number to get our free mobile app
MUST SEE: Weird New Jersey Town Names