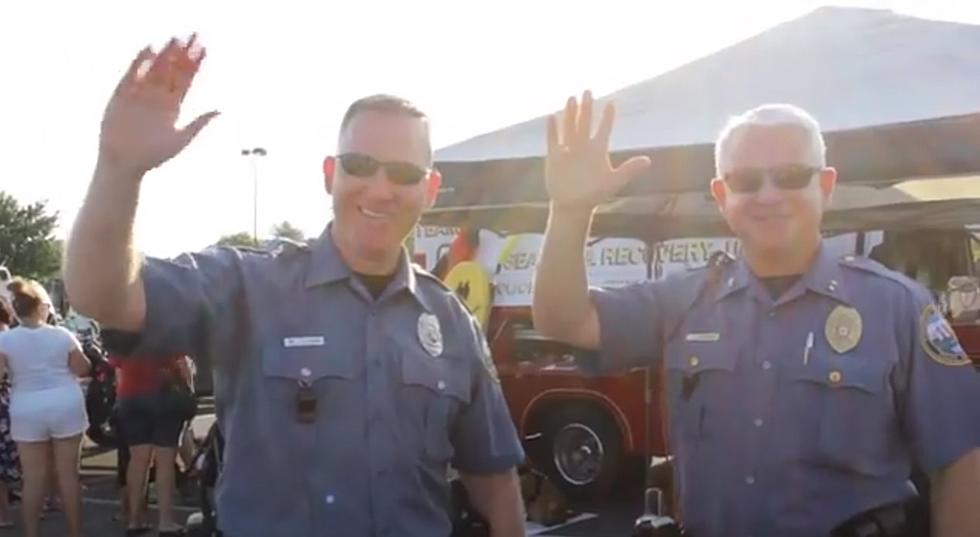 Buena Vista To Host Their Very First 'National Night Out' Tuesday
Slap Productions Multimedia via Youtube
On Tuesday evening, the nation will celebrate 'National Night Out,' an event that promotes unity and aims to encourage healthy relationships between police and the community in which they serve.
What can people expect from National Night Out?
The event usually takes place on the first Tuesday in August every year. Obviously, most municipalities didn't host the night in 2020 due to the COVID-19 pandemic. This year, National Night Out is back and almost every township in South Jersey is hosting one. The police of Brigantine, Atlantic City, Millville, Vineland, Cape May City, and many others will be out and about on Tuesday, August 3rd with demonstrations, free food, and family fun for their entire communities.
Why is National Night Out important?
Families will get to meet the officers and powers-that-be of their local police departments which, hopefully, will begin to foster positive relationships between officers and residents. The purpose of this event is for the community to get to know those in service. In getting to know your local first responders, you begin to look at them as the individuals they are rather than as one unit with one goal.
What's new with National Night Out this year?
Residents of Buena Vista will get to experience National Night Out for the very first time this year! BV's National Night Out will take place at Buena Regional High School. The township's website says residents can expect all sorts of family fun on Tuesday night including "free popcorn, cotton candy, ice cream cones, and even goodie bags for the children." BV residents can expect some pretty cool presentations from the police department as well as some awesome giveaways.
Besides desserts, will I be able to feed my kids dinner while attending 'NNO'?
Yes! Buena Vista residents will have hot dogs, hamburgers, etc. available for purchase while in attendance at the township's inaugural event!
For more information about Buena Vista's very first National Night Out, click HERE.
Source: BuenaVistaNJ.com
Time For Roll Call: Does Your Town Have Nickname? Check the list below
STOP AND LOOK: You HAVE To Take A Trip To These NJ Towns
Planning A Beach Day? Don't Go Without Knowing The Rules
We All Scream For Ice Cream! These Are THE BEST Spots For Some Ice Cream in South Jersey
More From Cat Country 107.3