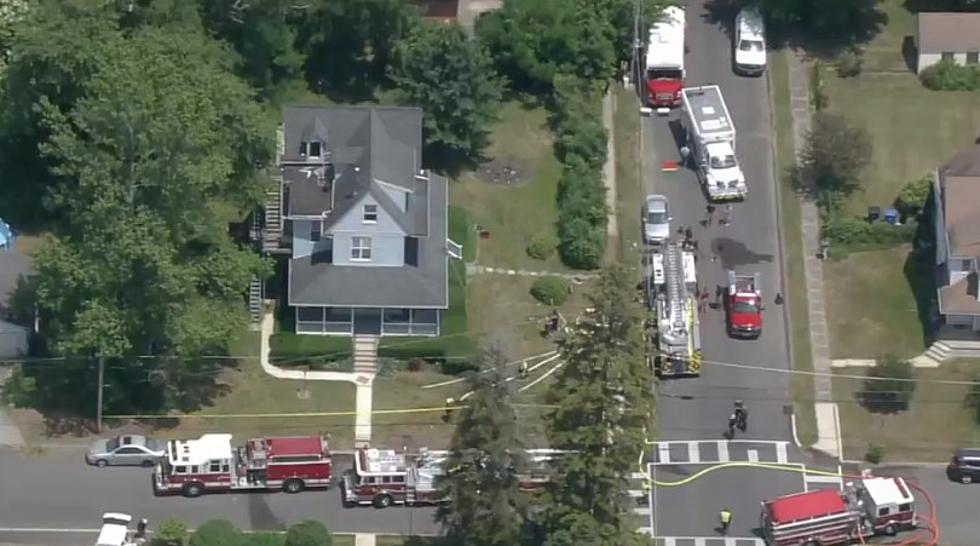 Deadly House Fire in Laurel Springs, NJ Claims Life of One Man
6abc.com
A fire broke out at a home in Laurel Springs, Camden County Wednesday afternoon, killing one man inside.

The fire happened at a multi-unit home along Washington Avenue (between W. Central and Arch Ave.) yesterday around 12:30 p.m., according to 6abc.com.
When authorities arrived on scene, they desperately attempted to get inside the house from the front door to rescue a man who was trapped but were unsuccessful.
When police were finally able to gain access and reach the man inside, it was too late. Officers reportedly tried to save his life, but he died.
The town's fire marshal is working to figure out what caused the blaze. The fire remains under investigation by Camden County Prosecutor's Office Major Crimes Unit and Laurel Springs Police Department, according to 6abc.com.
The victim has not yet been identified. One other occupant of the home has reportedly been displaced and is currently being assisted by the American Red Cross.
10 Annoying Things New Jersey Drivers Do
Sure, as residents of the Garden State, we certainly have privilege to criticize out-of-state drivers, but here are a bunch of reasons New Jersey drivers should be cranking up their radio volume when Taylor Swift sings, 'It's me. Hi. I'm the problem, it's me.'
Places in New Jersey where you can now carry a legal gun
New Jersey passed its own law in December, trying to ban legal guns from "sensitive places."
A federal judge has found many of those spots to be legally protected on the grounds of armed self-defense, noting in her opinion, "Crowded locations are not sensitive places."
Here's the latest on what is legally allowed.
More From Cat Country 107.3