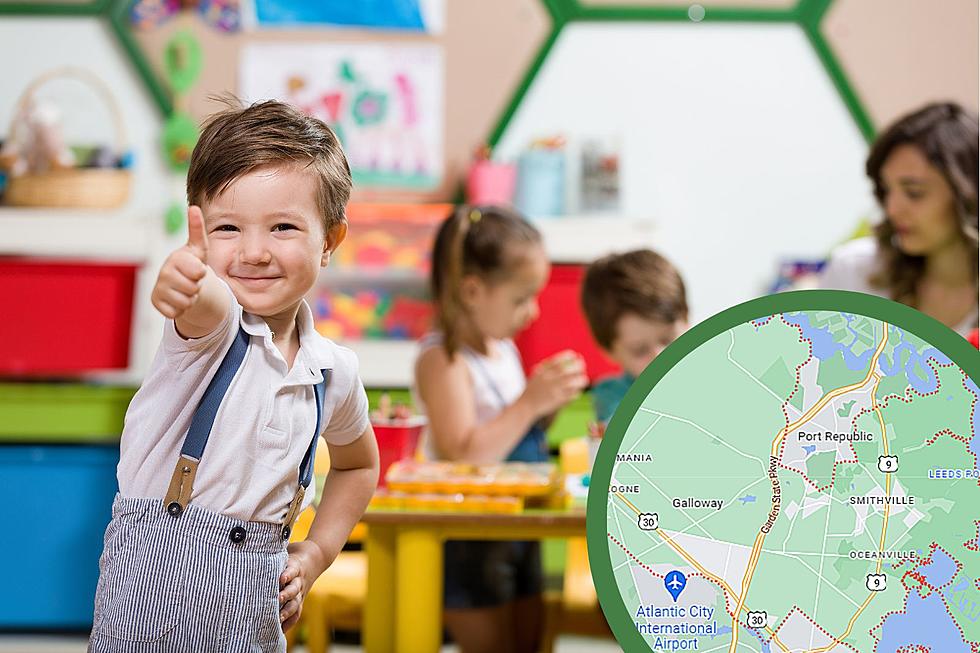 Don't Miss Your Chance To Sign Your Kid Up For Preschool In Galloway, NJ
Canva/Google Maps
Not to stress out the parents of South Jersey's littles, but make sure you're on top of this one.
If your kid is supposed to be starting preschool next year, now's the time to get a move on if they'll be attending within the Galloway Township School District.
I remember a few of my friends stressing out about the preschool lotteries in their own towns. Truth be told, I can't believe a lottery that determines whether or not a child gets to go to preschool in their own district is even a thing. Why are only certain kids allowed to go to the district's preschool while others have to find a place in a private preschool? That doesn't seem fair to me.
I'm not a parent, but the way I see it, we all pay taxes, right? Therefore, shouldn't that mean that all children eligible for preschool enrollment be given a seat? Maybe, it's due to the teacher shortage we're currently experiencing in the state, I don't know. Still, something about the necessity for a lottery in the first place just doesn't sit right with me.
If you're a parent who will be sending their child to preschool next year in the Galloway Township School District, now's the time to enter your child's name into the lottery. According to their post about in on their own personal Facebook page, the district has stated the closing date is April 21, 2023. That means you have about a month to enter your child's name.
A bit of information you'll need to know should your child's name get chosen:
1.) Lottery results will be emailed to parents no later than May 1st, 2023.
2.) The program will start on the first day of the 2023-2024 school year.
3.) Yes, there will be transportation provided.
If you'd like to know more, feel free to check out the district's Q&A sheet regarding the preschool lottery process HERE.
Sources: Facebook, gtps.k12.nj.gov
NJ Kids LOVE The Newest Party Trend: Teepee Parties!
You can kick your child's birthday party up a notch when you set up a teepee sleepover for all of their little friends. Best part? They're local!
Five Fun South Jersey Places To Take The Kids Before The Shoobies Invade For Summer
South Jersey has so much for kids to do during their summer vacation, but if you don't cross them off your summer bucket list before the 4th of July, then you're looking at waiting in lines filled with shoobies for the rest of the season.
10 Ridiculous Reasons South Jersey Should Become Its Own State
It's the age-old argument: North and South Jersey are so different, they could be different states. It may be a bit dramatic, but there's certainly some truth to it. Here's why:
More From Cat Country 107.3