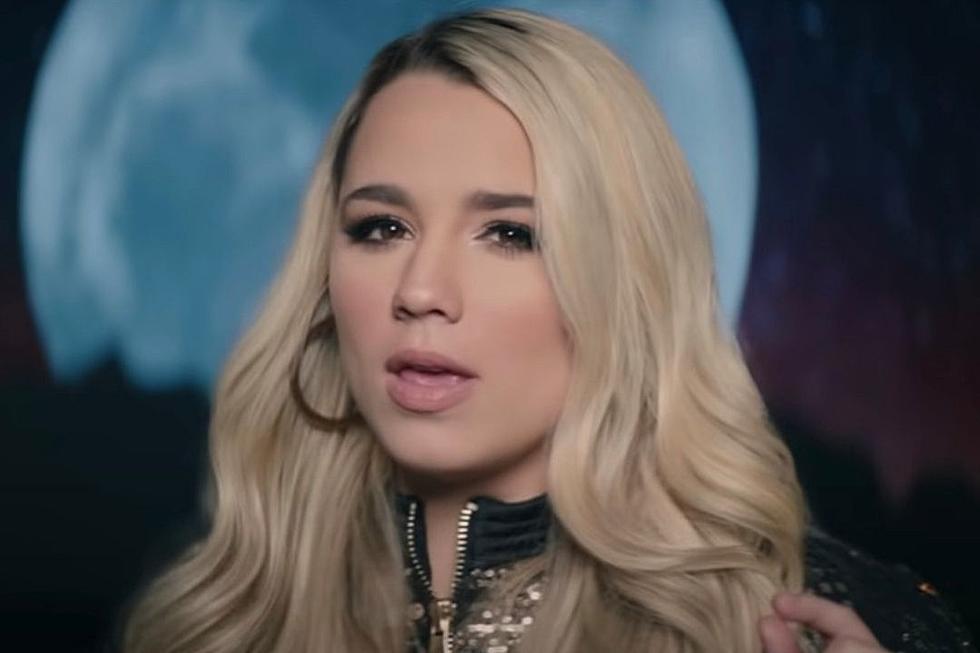 Gabby Barrett Lays Her 'Footprints on the Moon' in Stunning Music Video [Watch]
YouTube
Gabby Barrett's "Footprints on the Moon" music video is an inspiration and autobiographical look at her new single.
Directed by Gus Black, the video brings to life the song's encouraging message that no dream is too big or small to become a reality. It opens with a younger, wide-eyed Barrett peering out of the window as she ponders on her aspirations.
"The voices in the night, in your head / Yeah, they'll pay you to quit / He'll tell you that it's hard, 'cause it is / But you can do anything, anything you want to / There's footprints on the moon," the singer belts against a luminous moonlit backdrop.
As the stunning visual unfolds, a warm family moment of Barrett, her husband Cade Foehner, and their 7-month-old daughter Baylah May, is captured alongside footage of the now grown-up singer proudly walking down a red carpet event. Dreams can come true, and Barrett's life is evidence of that.
"Footprints on the Moon" is the follow-up single to Barrett's Platinum three-week No. 1 hit, "The Good Ones," and her five-times Platinum debut single, "I Hope," which later featured pop superstar Charlie Puth and became a four-week Hot AC No. 1 crossover smash. All three tracks are included on her Warner Music Nashville debut record, Goldmine, which earned the most first-week debut album streams for any country act in history.
Barrett is currently out on tour with Thomas Rhett and Cole Swindell on the Center Point Road Tour. The extensive tour kicked off in Orange Beach, Ala., on Aug. 13 and will conclude its run in Raleigh, N.C. on Oct. 9. Barrett was recently announced as a 2021 CMT Artists of the Year honoree.
Best Country Albums of 2021 - Critic's Pick
There have been many creative country albums in 2021, but not all have hit the mark. Artists are more than ever toying with distribution methods and packaging as much as they are new sounds, so you get double and triple albums, Part 1 and Part 2, and digital EPs in lieu of a traditional 10 or 11-song release.
The bar for an EP on this list of the best country albums of 2021 is higher than an LP, but one project did crack the Top 10. Too much music proved to dampen other artist's efforts, although
Alan Jackso
n's first album in years was filled with country music we couldn't turn away from.
Where Have You Gone
has 21 songs, but somehow no filler.
More than ever, this relied on staff opinion and artistic merit to allow for some parity among major label artists and independents. The 10 albums listed below are not ranked, although the year-end list published in the fall will crown a true best album of 2021.
More From Cat Country 107.3